Four months in! And the "Bump" update has been the most exciting one yet. The baby can hear me! And she's about to have a growth spurt. The coolest fact about the little avocado in my belly is that I'm about to feel her moving around. It might seem like gas or muscle spasms, but that's still pretty neat!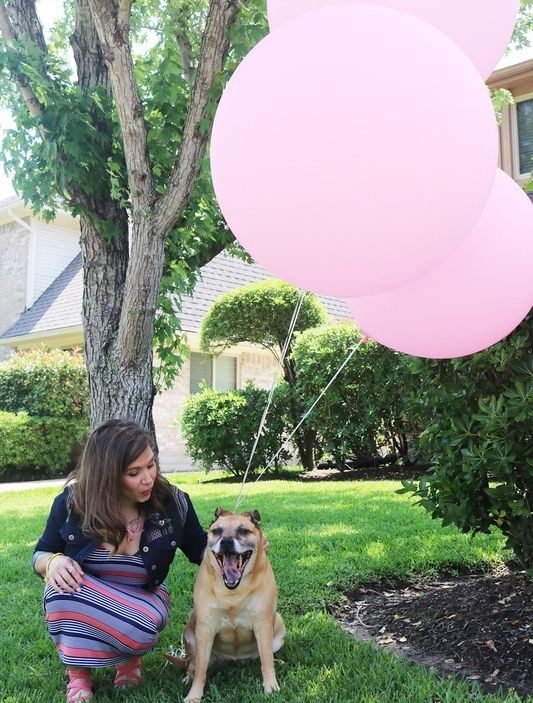 Headaches still come and go, and I still try to take a nap when I can. Sleep has been a little frustrating [tossing and turning] so Daniel and Sandy surprised me with a pregnancy pillow! Best ever! The one Sandy gave me is a mini, perfect for travel, and the pillow from Daniel stays in my own bed. 🙂
I've continued devouring books left and right. It's one of my favorite "symptoms" – haha! I finished The Testing trilogy, and am about to finish the Mortal Instruments series. All young adult novels that I checked out from the library. 🙂
Old Navy maternity dress  //  ModCloth cropped denim jacket
Surly-ramics ceramic bow necklace  //  similar sandals
My doctor appointment went great! I was in and out in about 30 minutes. Blood pressure was normal [always a bit higher in the office] and so was the urine sample I must now give every visit – routine protein and sugars check. I got more blood drawn to check baby's spine, and also have to meet with another doctor in the coming weeks to for an anatomy ultrasound.
So this is new: I apparently need a Rhogam shot at week 28. My blood type is O-negative, which means that if the baby's blood mixes with mine, my body will treat it like an allergic reaction and release antibodies against it. Not good. There is another Rhogam shot administered once the baby is born, but only if she is not O-negative. Not receiving the shot can also affect the likelihood of becoming pregnant again – not that there are any plans for that!
Usually you can catch me in elastic-waisted shorts and a baggy top. If I am going out somewhere I have about 4 maternity/loose dresses to choose from. My bump is small, but big enough to make my regular clothes uncomfortable, so I'm still figuring this all out. 🙂 Do you have any tips?
xoxo