My sister and cousin [Sandy, Ely] were the first to hear I was pregnant in late February via text.  They didn't get the in-person surprise, so I decided to send them surprise gender reveal packages.
Because I found out the gender on a Friday and couldn't get the packages ready until that night. My parents were going to help my sister move the next day while I was working, so they delivered a the shoebox pictured below. Ely was going to wait until Monday morning to receive her package in Miami. Oh, the crap she gave me! I ensured her it would be worth it.
I didn't go overboard, but was definitely excited to throw them off for a few seconds. That evening I went to Michael's and purchased blue tissue paper, and few solid colored t-shirts. On the way out of the shopping center I passed a Babies R Us, and decided to risk feeling overwhelmed on a second idea.
In each package I used blue tissue paper and attached a note with an appropriately sized outfit. I based the size on the first trip to Miami, and when my sister might be comfortable enough with the baby visiting. Also included was a screen printed shirt. I strategically packed Ely's box…as you could tell. 🙂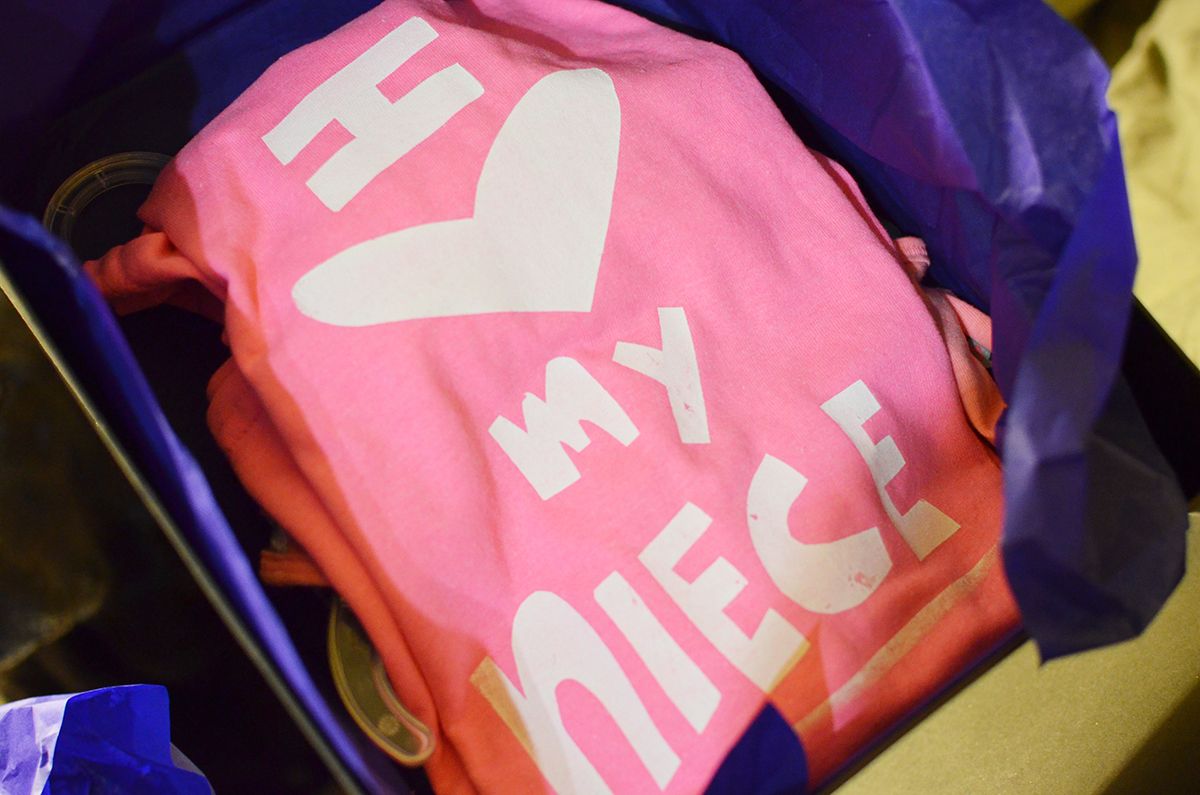 Vanessa of Ohh My Sweetness helped me with the family gender reveal below. She baked a beautiful little cake with an appropriately colored center and they got a kick out of it! I loved involving my whole family, and am grateful to my cousins for filming it all.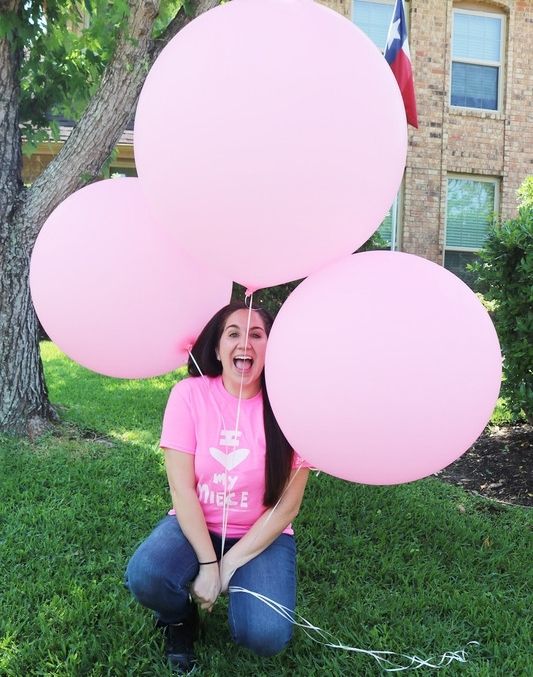 I will keep watching these videos over and over in the years to come. And am especially excited to show them to my daughter one day. Saying that is so surreal. But so true. 🙂
xoxo
p.s. Daniel's gender reveal package also threw him off. 🙂