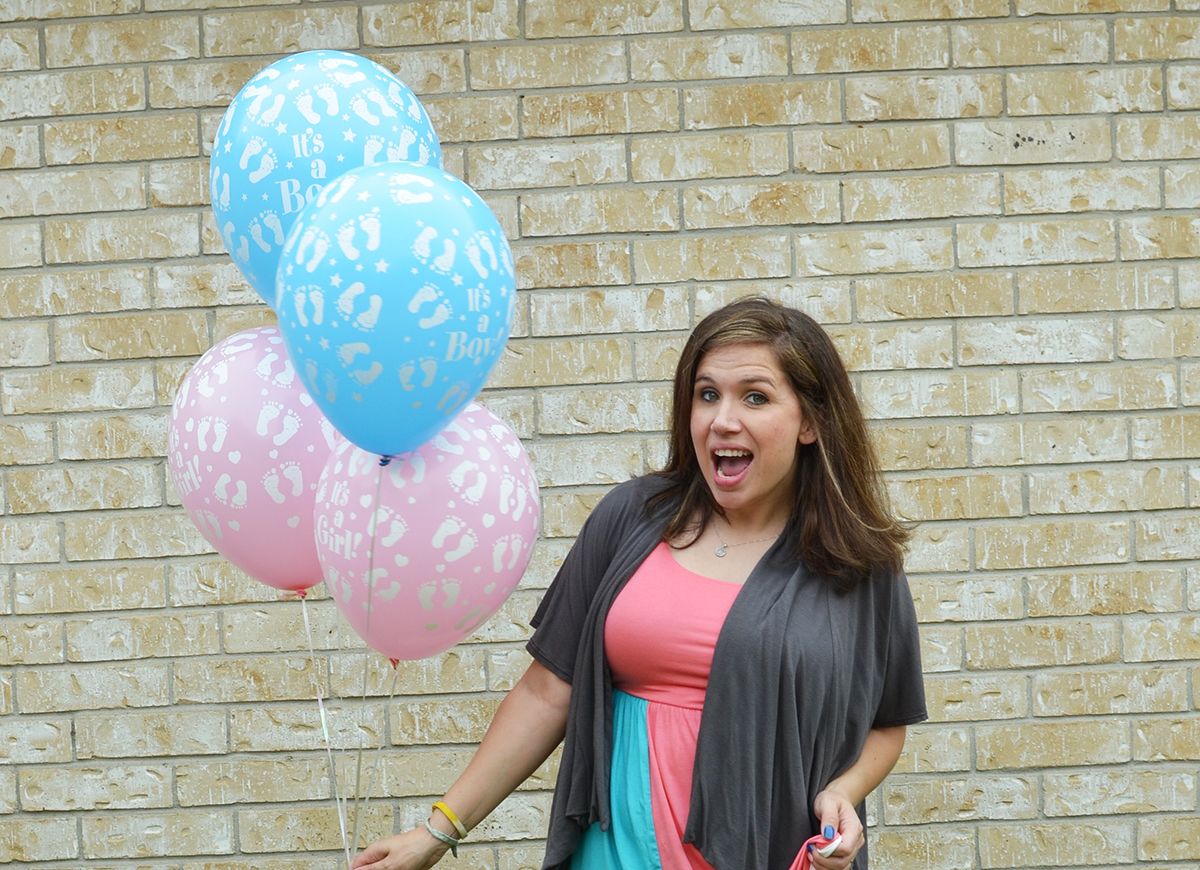 I mentioned in my previous post that we were having a family dinner for our "gender reveal" [per request]. Unfortunately, because of weather, my in-laws could not fly in for the meal, so we FaceTimed instead. Thank goodness my SIL, Traci, suggested calling a local bakery so they could also be surprised. 🙂
My mom cooked up a delicious dinner. I am ever so grateful to her! There will be food for days! The simple decorations were from Amazon [party set and balloons], and then I made cupcakes for the family, and Daniel's surprise reveal box [that he had access to all week but chose to wait until the dinner – stronger than me!]. My mom was so sure about the baby being a girl that I may or may not have included some blue dye in her cupcake to confuse her. Mwah ah ah.
While we ate our pink sweets and opened boxes, my in-laws FaceTimed and munched on strawberry cupcakes, and my family in Miami sliced open a beautiful pink cake [though almost everyone there claimed it would be blue!] by our friend Vanessa of Ohh My Sweetness. I'll share more from that in an "including your long distance family" type post. haha! Seriously, you have to see my cousin's recording of her opening the package. SO GOOD.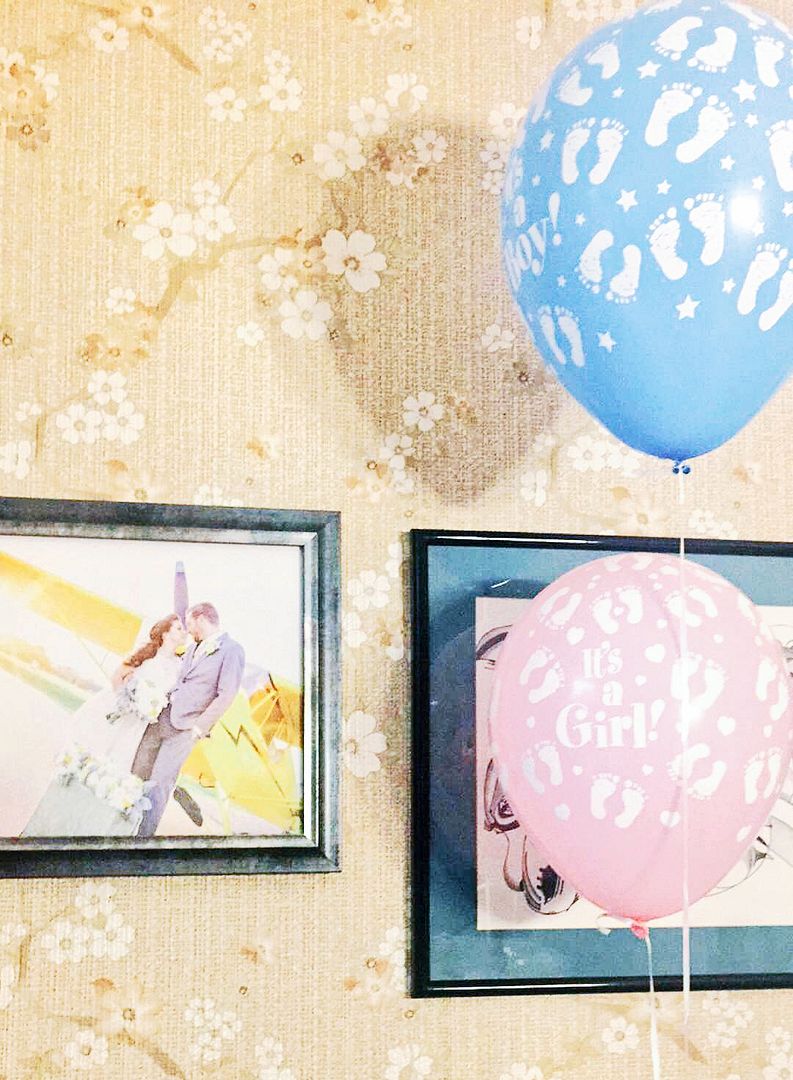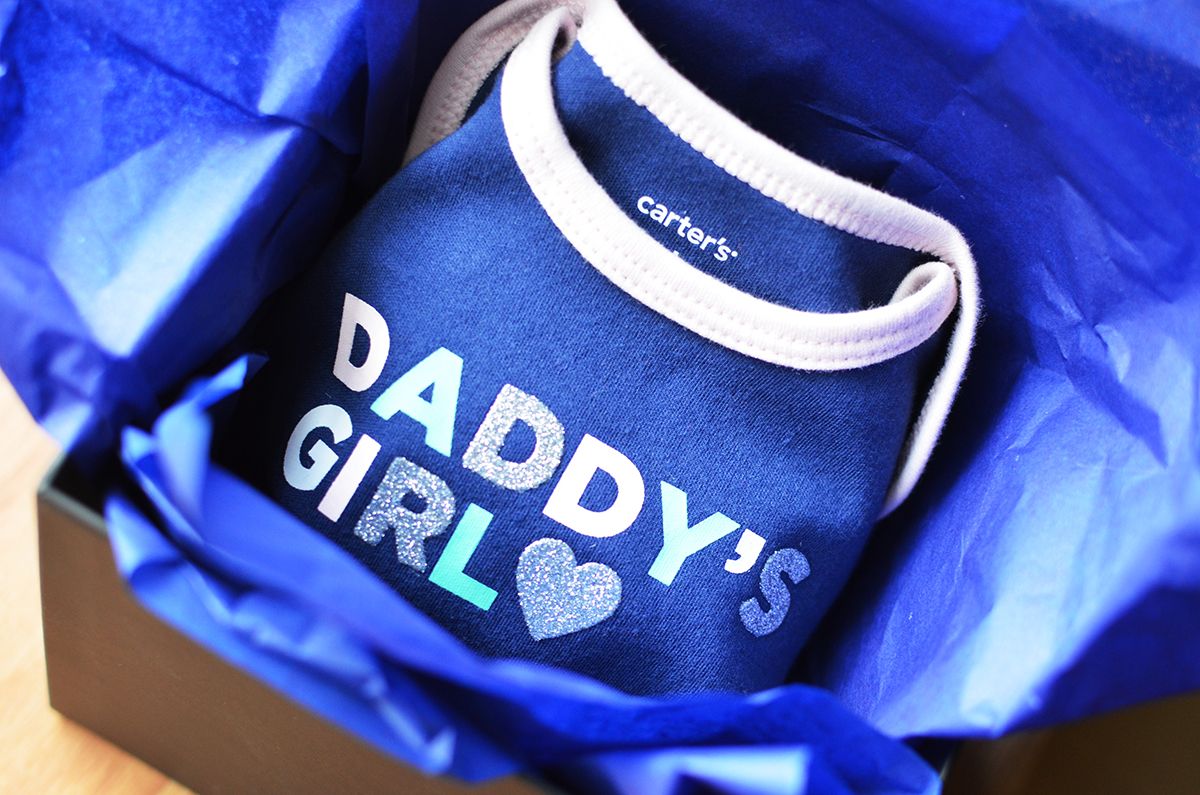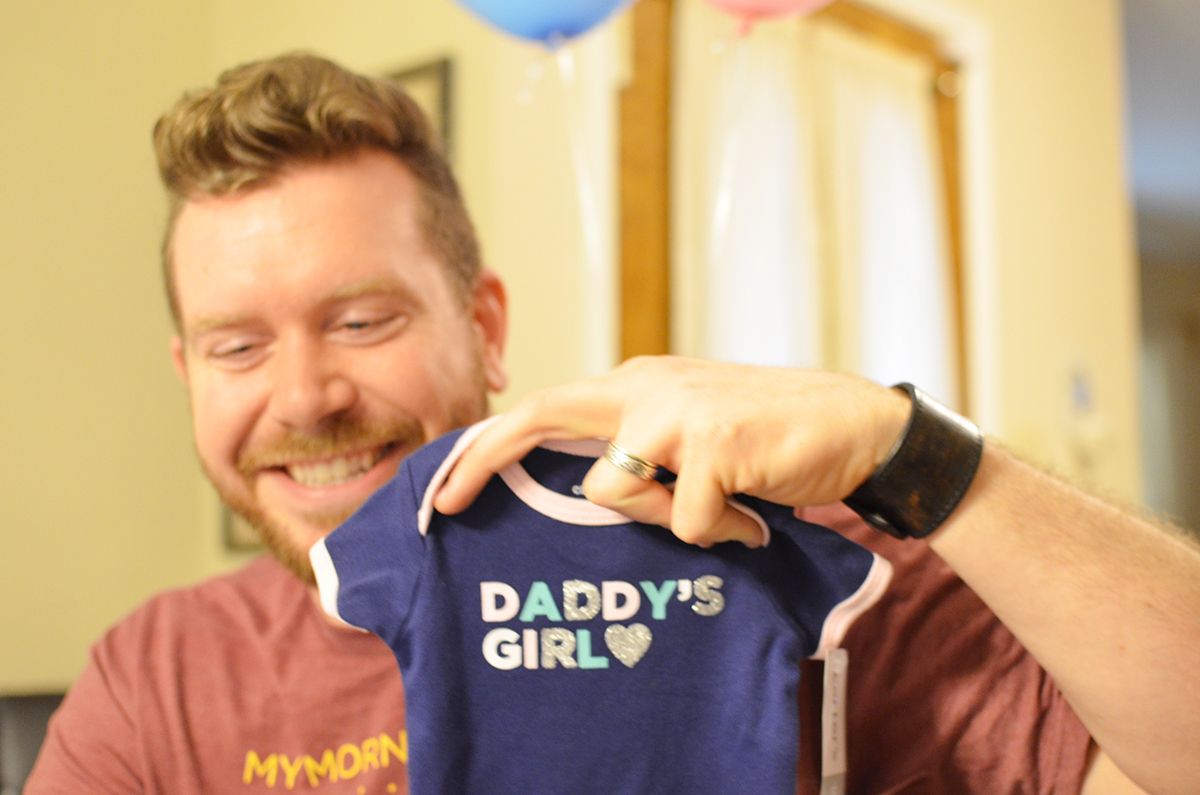 When the nurse asked me if I was ready to hear the gender my ears were roaring. I was so nervous I grabbed a pen and paper. Really??? As soon as she said we are having a girl I started cracking up. Everyone is going to be sooo surprised! I had some weird dreams in the first trimester that led me to believe I was having a girl. Statistically it seemed more likely since everyone I'm close to that has a child has had a boy. One of us has to have a girl, right?! But still, my family convinced me I was having a boy. So of course the shock of the phone-call left my head spinning. Even after I hung up I sat there stupefied with the silliest grin on my face. That night I screen printed shirts and set up surprise packages for my family. I just needed to get it out!
I also needed to learn to stop gushing because slipping a revealing pronoun in is way too easy!
A friend told me that, while Daniel's guess for a boy never wavered, he had hoped for a tomboy. So far we got half of that right. We shall see about the rest. 🙂
xoxo