On Friday morning, a friend suggested we get some breakfast. I was excited. It had been a rough week and I needed to take my mind off things. Daniel agreed, but then [oddly] took his sweet time getting
ready. There was a knock at the door, so I took Sam [who was trying to protect
us from evil, as usual] into the bedroom. That's what us introverts do. Runaway
from the door. Daniel came back inside and said it was a couple Jehovah's Witnesses and
that he was ready to go. When I walked back into the dining room, my cousins
and friends from Miami were sitting at the table! They drove all night to make
it to Houston and watch my last roller derby game. I was in shock! Their visit
was such perfect timing that I burst into tears.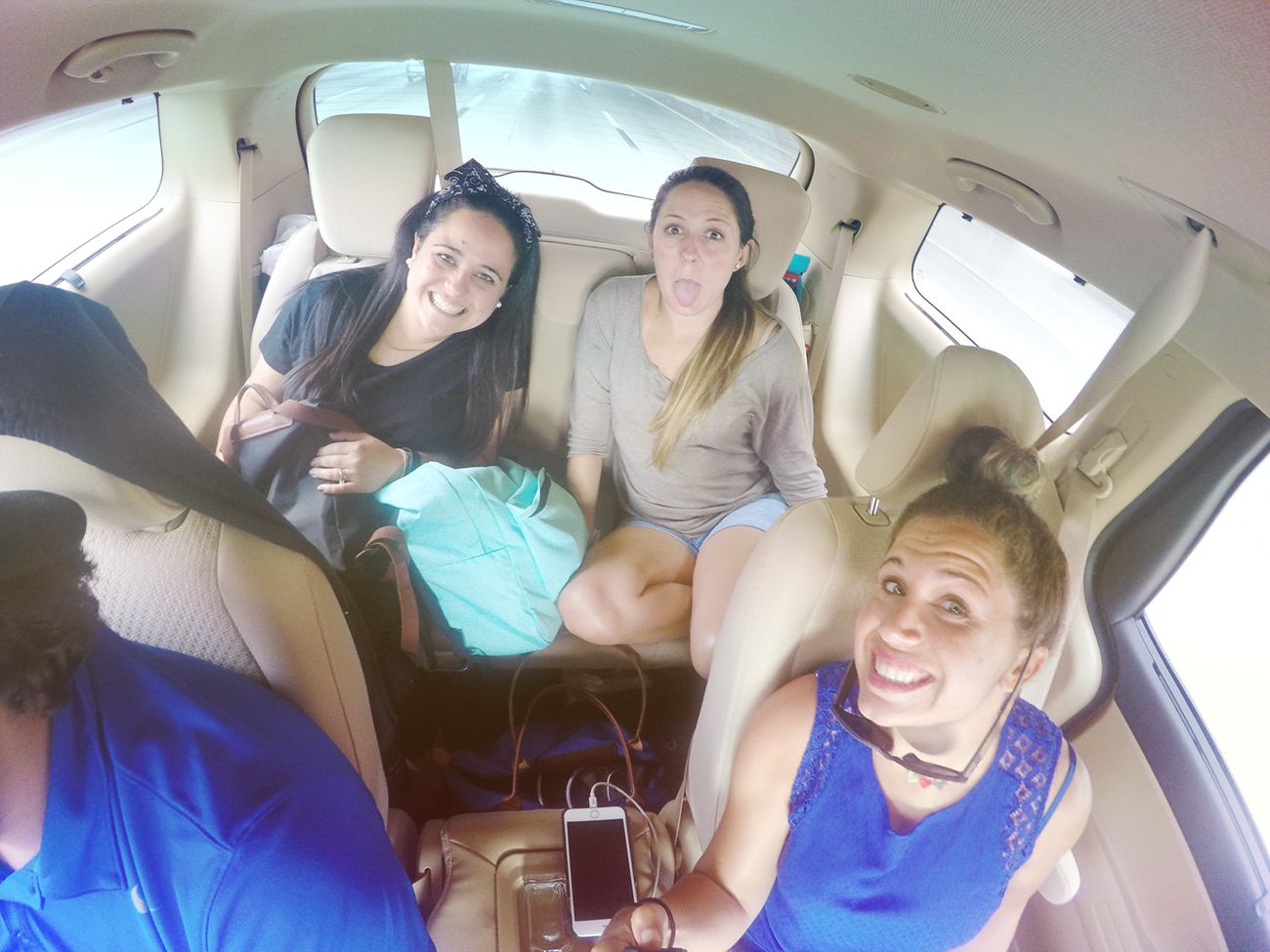 Breakfast was canceled [sorry, Matt!] and a whirlwind Houston tour began. Daniel and I took them to a few of our favorite spots, including local beer, donuts, Tex-Mex, murals, and lots more touristy driving before heading to Galveston for the night. These Miamians had just driven so far on so little sleep and were still full of laughter and funny stories.
First stop? Double Trouble for a cocktail. Well, the boys had cocktails [Suffering Bastards] and I had some local beer – Buried Hatchet. My favorite! I especially love Double Trouble because there's some pretty cool street art, shops, and other bars within walking distance. But it was too hot and we didn't have much time for exploring, so back into the car we went. 🙂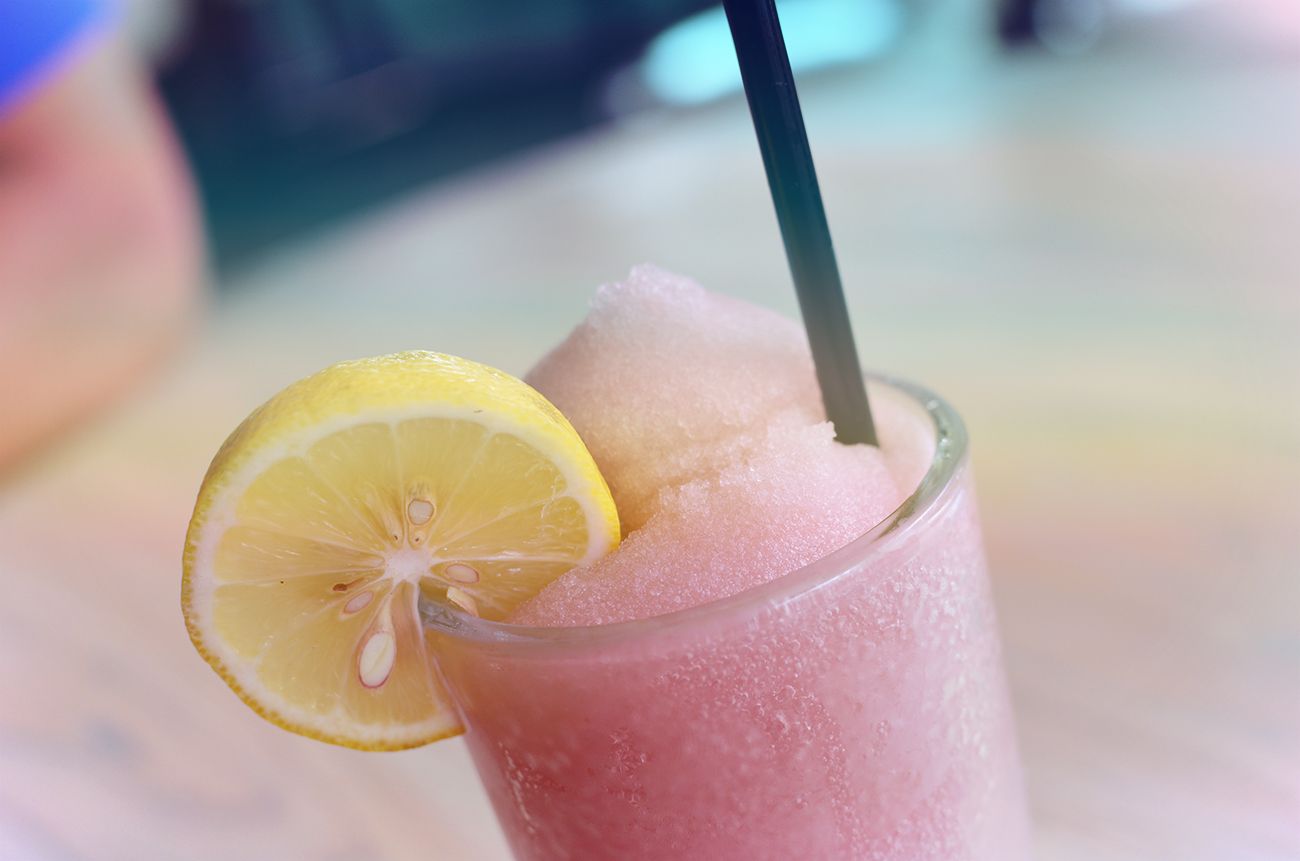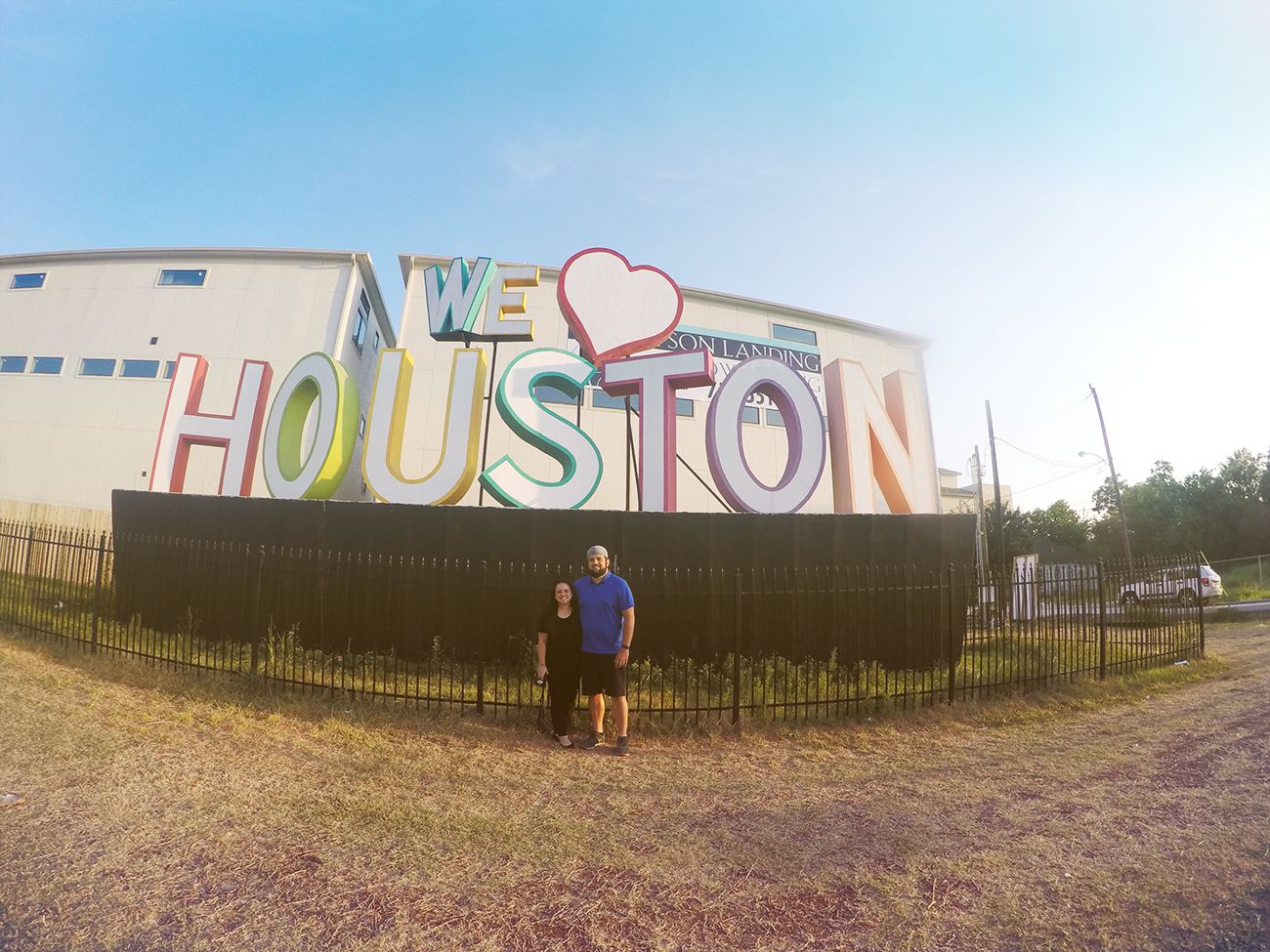 Off to the Heights! We dropped the boys off to pick up some Torchy's Tacos while the ladies hit up Hugs & Donuts. My cousin Ely has an obsession, and I knew she'd fall in love with this place. Her absolute favorites were the sour cream old fashioned cake donut and birthday cake donut. Loaded up with to-go bags from these fine establishments, we drove over to Saint Arnold's Brewery, where we hung out for a couple hours, stuffing our faces, drinking beer, and enjoying each others' company. All before taking a mini-roadtrip over to see my sister in Galveston.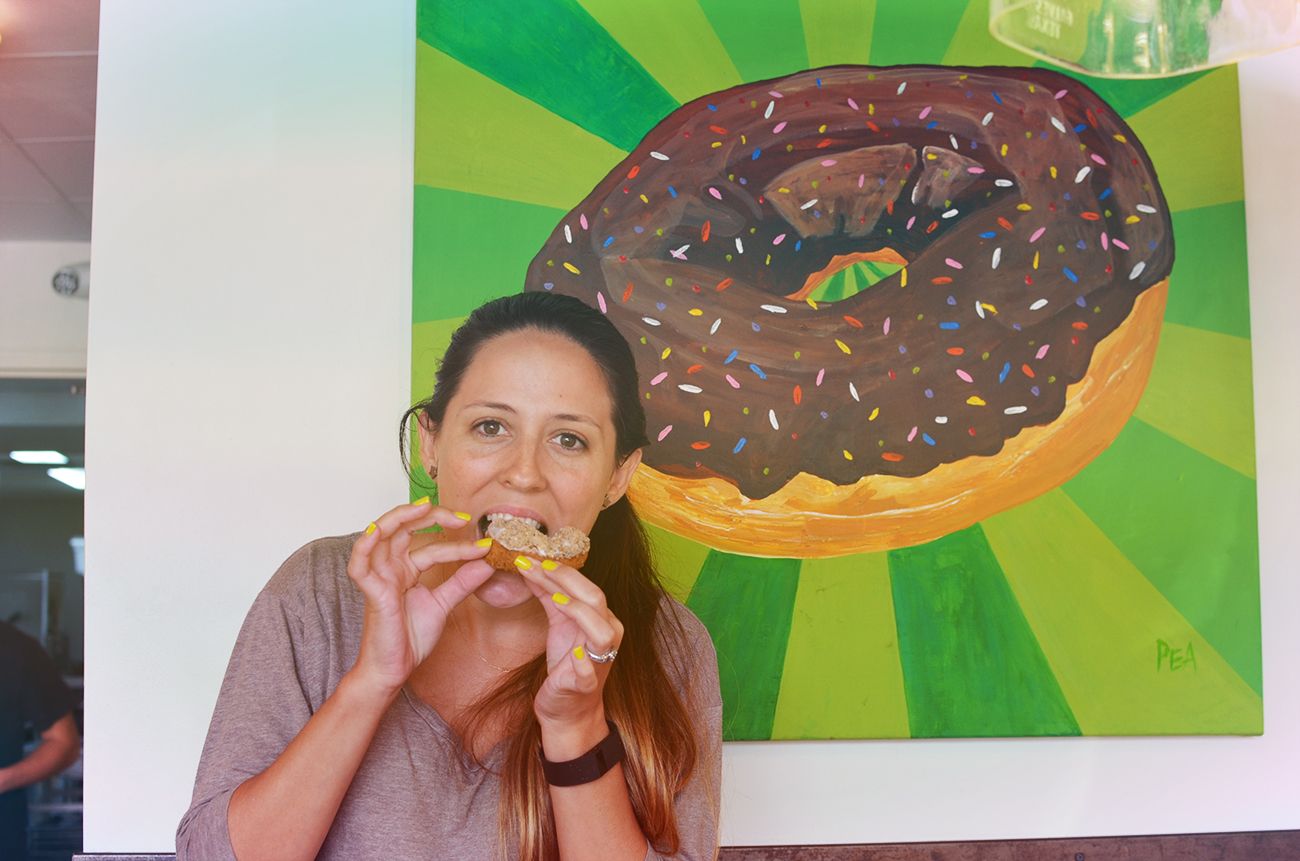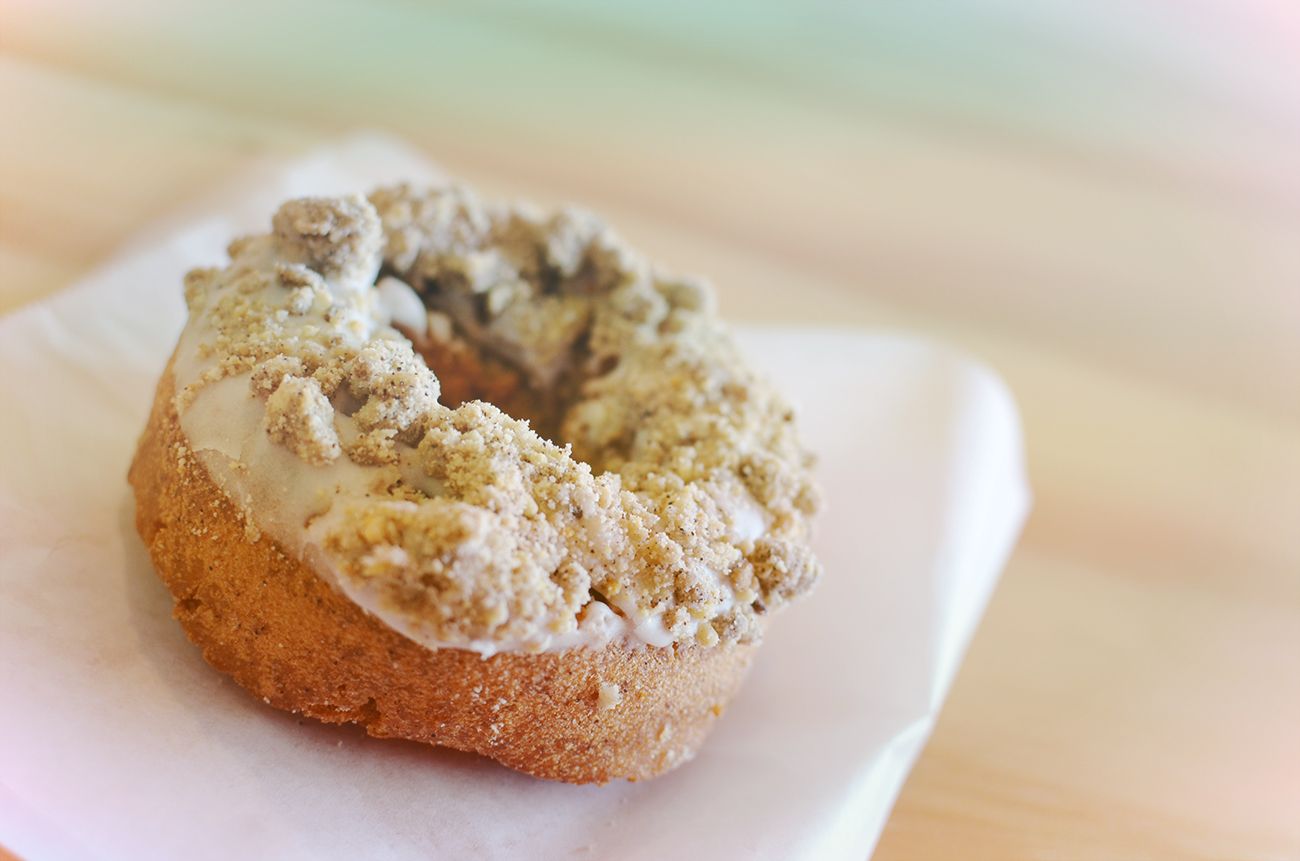 One of my favorites is the espresso cake donut. The green tea one is also delicious! As were many, many others.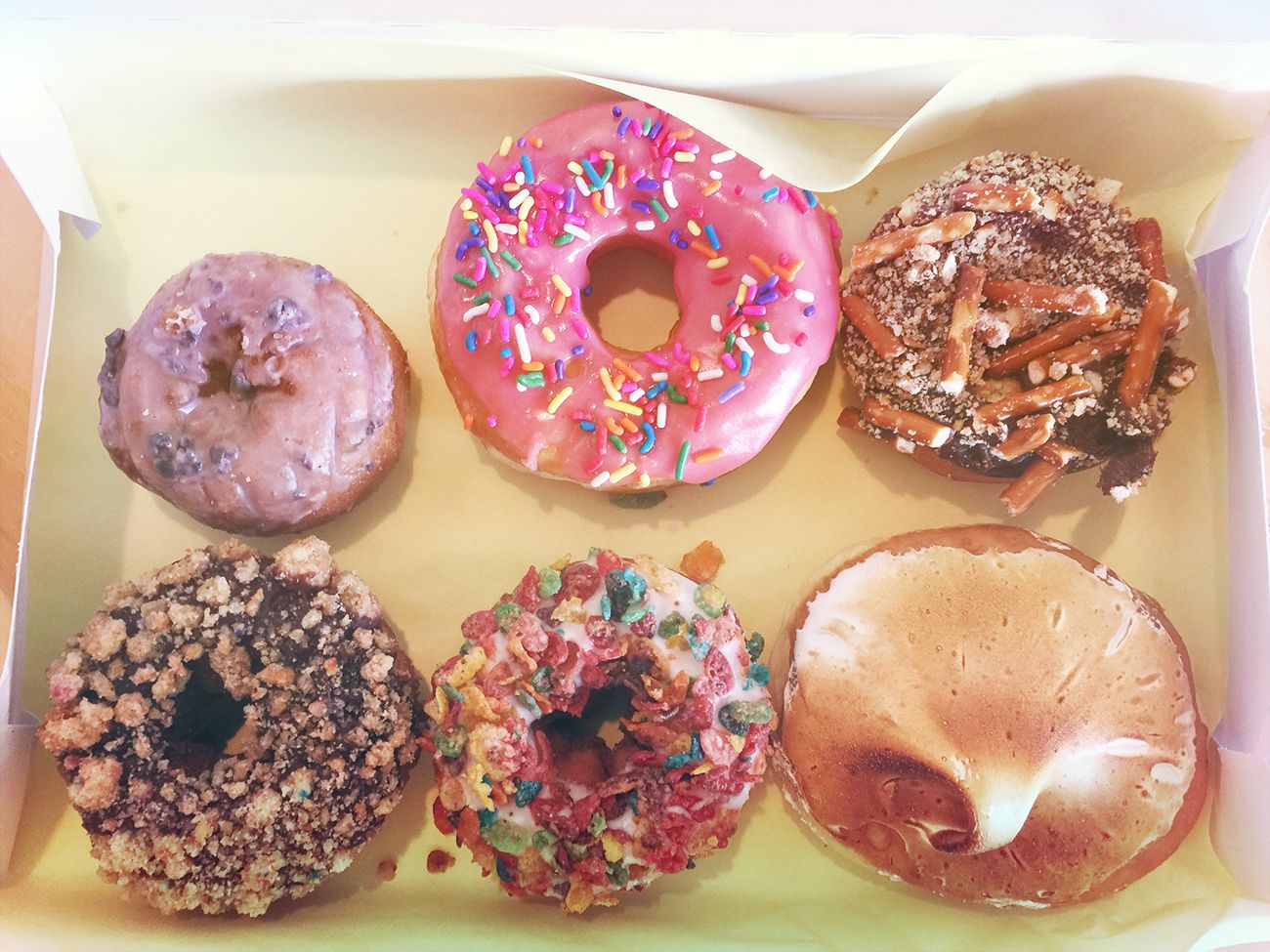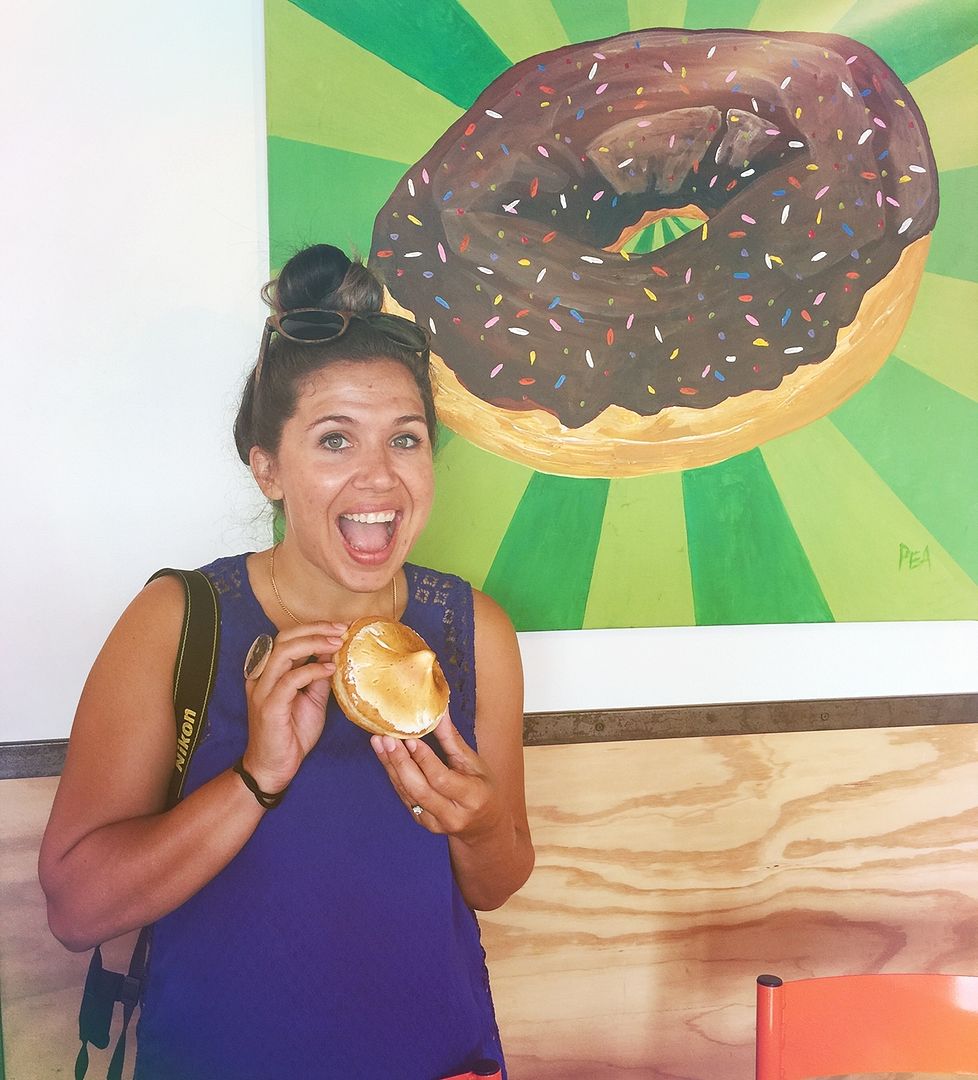 Torchy's Tacos signage.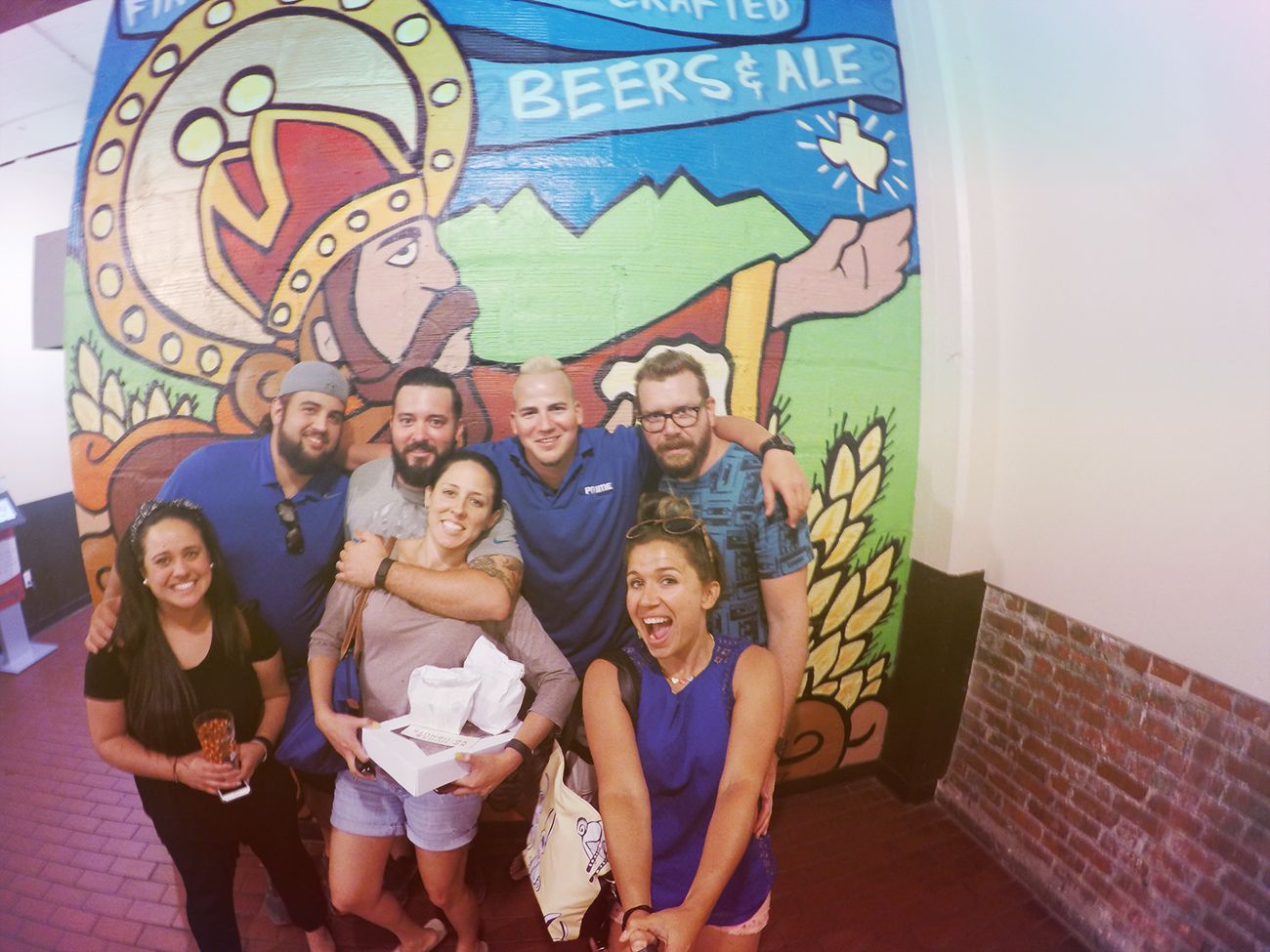 Next up: whirlwind Galveston hangs with my sister and my last Houston Roller Derby bout!
xoxo