While in Nashville, Daniel and I stayed in a tiny house. We wanted the experience and it was reasonably priced for 2 nights. 🙂 It's located in the "hip" neighborhood of East Nashville, but the city is so small, that it took about 10 minutes to get anywhere – what a breath of fresh air! The tiny house was about 5 minutes away from a really cool area where we went to watch the Rockets game and try a Bushwacker.
As soon as you enter, you are in the living room. Look to the left and there's the kitchen, bathroom, and bedroom! Daniel wanted to be silly and demonstrate how much room there was between the bathroom and kitchen. I made a rule that if anyone was using the restroom, the other person would stay in the bedroom [where the AC is located] and blast music. haha!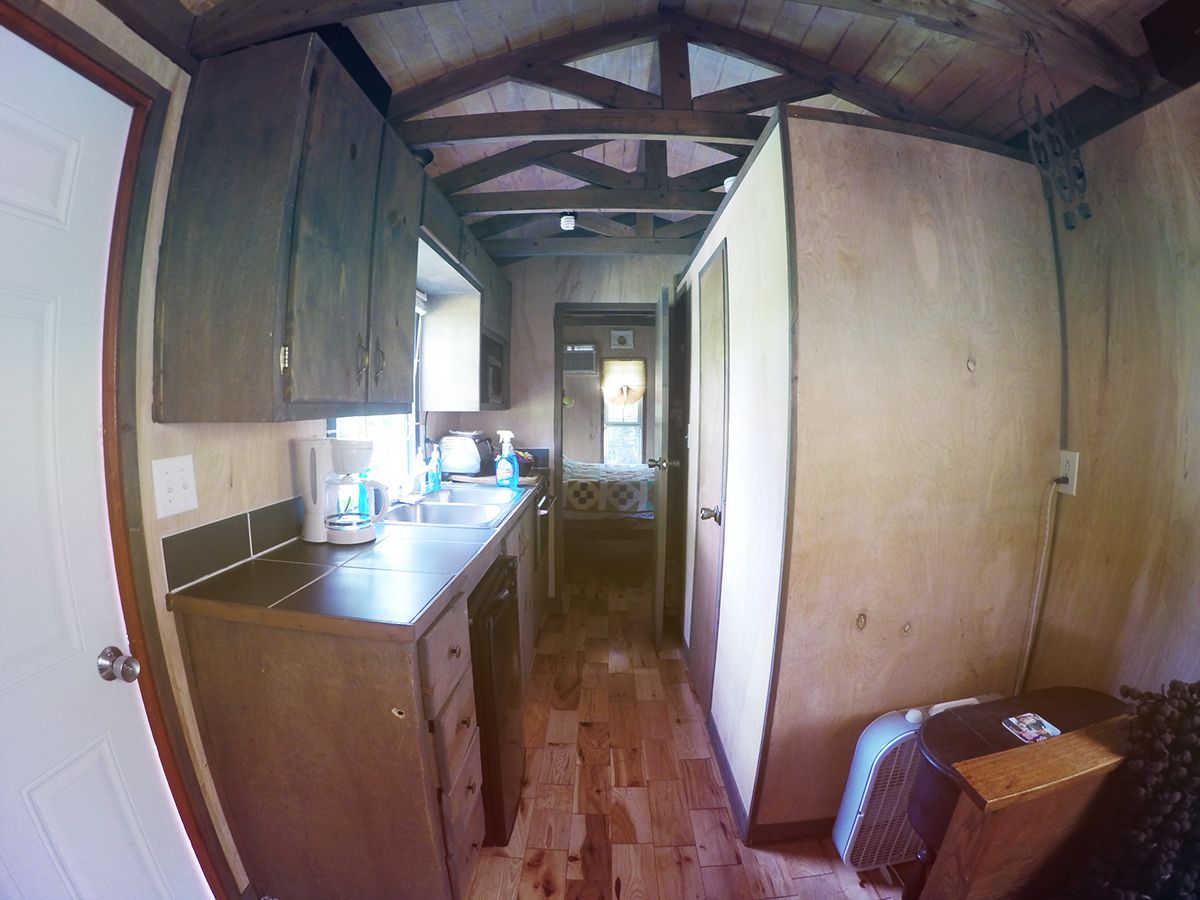 Not pictured is the rest of the couch, a small desk, and a "fireplace" – all directly behind me as I took this photo.
I expected a tiny bathroom for sure, but it was still comical when I saw just how tiny it was. Everything worked fine, and there was room to do your business, and the shower was also plenty spacious. The sink was about 8 inches by 8 inches, so I definitely used the kitchen sink to brush my teeth. You can't see it, but there's a sticker on the toilet that says "The Force is strong with this one." haha!
I am intrigued by tiny houses and their creative storage solutions, but I would definitely have to limit my lifestyle. I kept thinking about how I'd have to donate a lot of clothing, how my roller derby bag would stink up the entire place, how I'd have to do laundry elsewhere…and how large my dogs are! I can do a small house – I've done it before! But a tiny house? It's a great vacation experience, true, but my life is a bit too large.
xoxo