Working from home is awesome! I don't have time to multitask like people assume, but being able to pet my dogs whenever I want, take care of their needs, and do a few chores during my breaks is brilliant. Also if I want to work from my mom's house for a change, or I don't know, some other place where I can concentrate, I can! 🙂
So far my day goes a little something like this:
6:30-7am Wake up sometime between there and fix breakfast and coffee.
7:30 Walk the dogs.
8am Time for math!
10:30-11 Take a 10 minute break. Do the dishes, clean up breakfast stuffs, kitty litter…
12:30ish I'm off for lunch. Run with dogs [I will slowly increasing my distances], do a couple chores, maybe a pull up or two, and make/eat lunch.
1:30ish Back in teaching mode!
3:30-4pm Break time! Sweep, go outside, snack…
5pm Done! I'll either go to Crossfit, Roller derby, or hang with my family or friends. Or nothing!
My awesome parents bought me an "office chair" for my birthday so I can work comfortably. I also stand a bit every once in a while so I'm not in the same position all day.
In other news, I've been very strict with my spending. I want to compare this January to last January, and so forth, for the year. Just to watch the numbers and pat myself on the back. I'm a nerd. I even run my roller derby team's attendance numbers just because it's fun.
Speaking of spending, I just made a couple purchases with gift cards. Woohoo! One friend's gift card allowed me to get a new mouth guard, and the other: cute work-out clothes! I'm already seeing a trend here. Working from home = athletic gear all day er'day. RUH ROH. 😛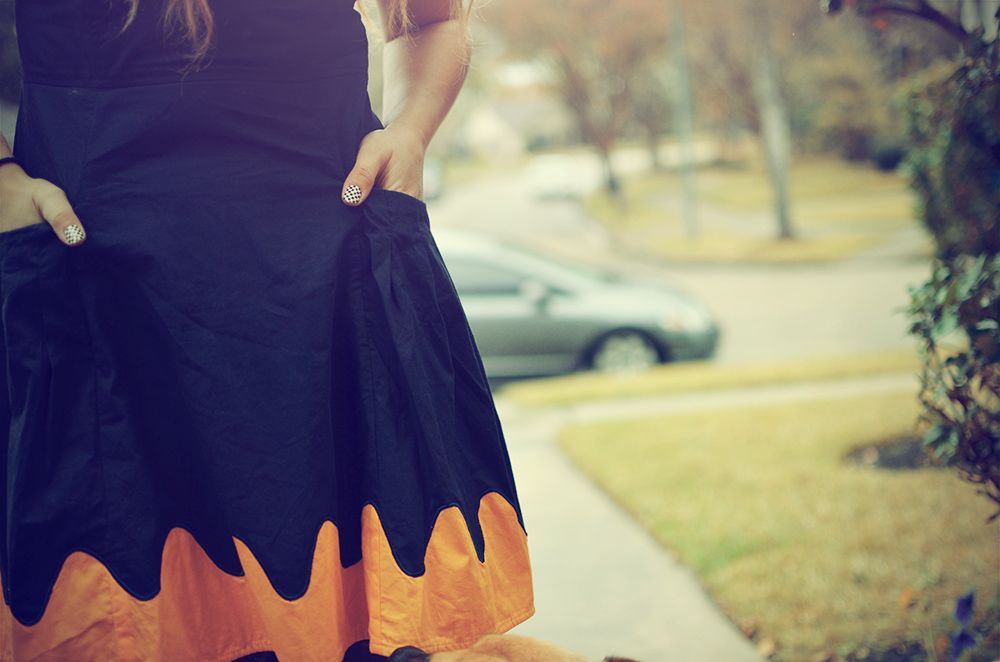 eShakti dress // Shoemint booties // hansel from basel tights // clairey lou designs fox //
coach bag // jessica simpson coat // bonlook glasses // little ray of sunflower rose pins
Okay, I babbled enough. I'm going to hang tonight instead of Crossfit because roller derby endurance drilled killed my lower back this week. :-O
xoxo