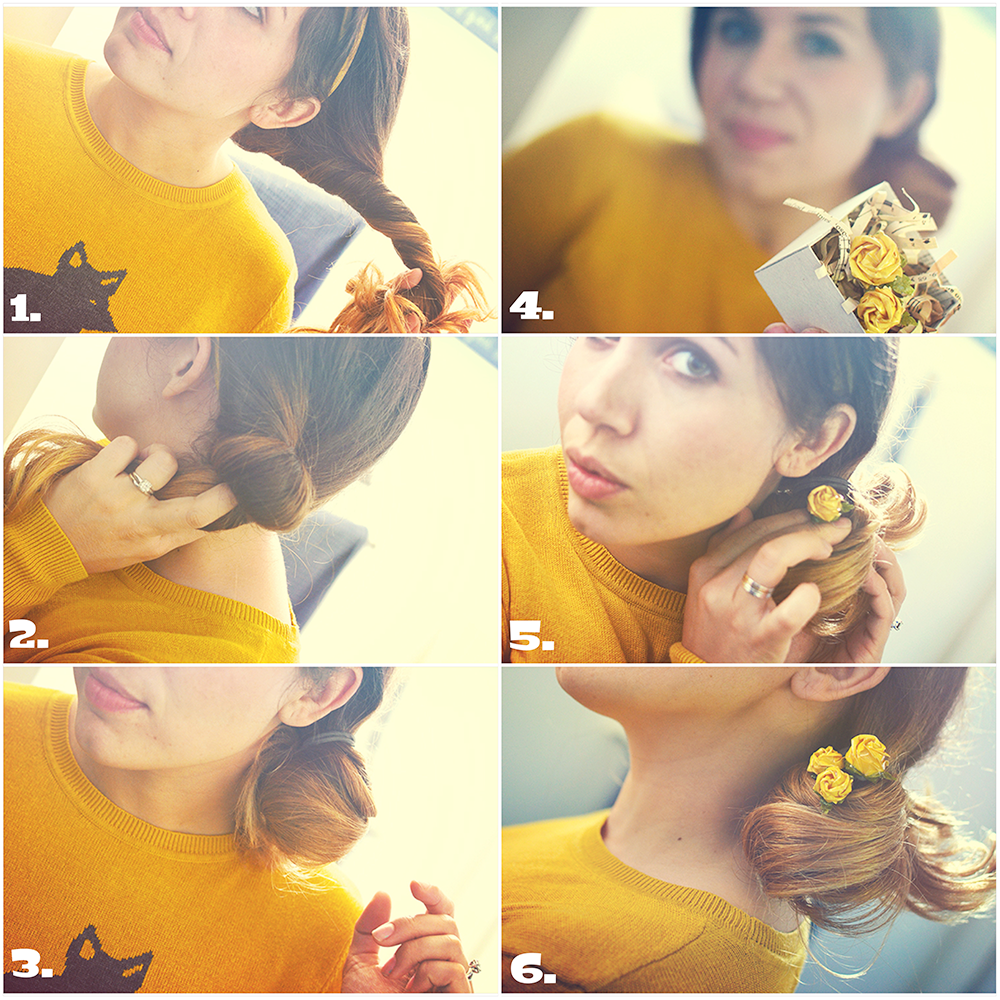 1. Twirl your hair to one side. // 2. Twist the mass of hair into a bun. // 3. Secure the bun in place with a hair band.
4. Grab your beautiful origami rose pins. // 5. Open each pin up and slide it into your nest bun. // 6. Ta-da! So pretty!
Can you tell I am feeling very festive? Yay Fall!
More international giveaways at: www.osvojito.com!