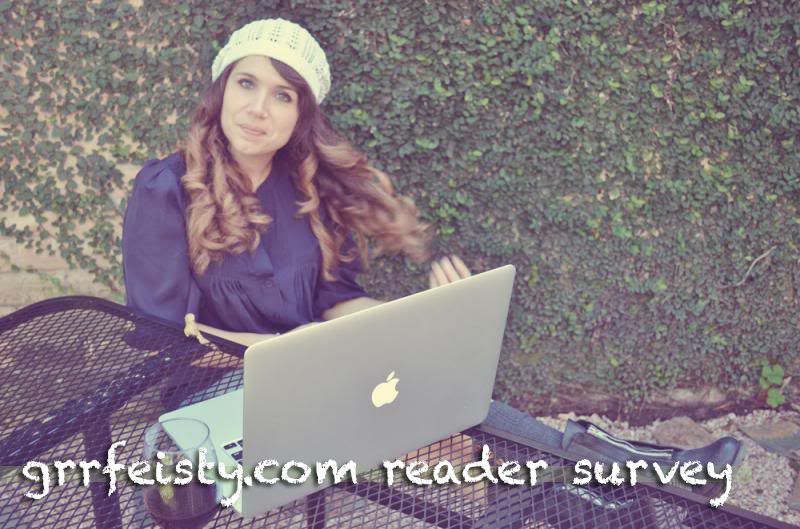 Things have been a bit hectic around here, and for that, I apologize. I've been teaching for the last couple weeks and am about to transition back to my usual gig within the math department. Being in front of the kiddos again has opened my eyes…by closing them. I've been so exhausted! It's like year one all over again: skipping my usual workouts, and falling asleep in a pile of worksheets and red ink. I'm grateful to be able to focus on my teachers again, but will miss teaching the kiddos. I had forgotten all of the life lessons we, as educators, [attempt to] instill in them, as well as the subject matter.
During these transitions at work and at home [new floors!], I ask you for a small favor: I would greatly appreciate your participation in this very short survey.
I will be attending Blog Elevated later this month and will be working on improving my post quality, topics, and taking new suggestions into consideration! 🙂 The survey is only 10 questions long. Please consider filling it in.
Thank you so much!! Happy Monday!
xoxo