I've been to a couple blogger conferences that were primarily fashion focused. I had an incredible time and met incredible people, but definitely appreciated this particular conference! As you may or may not have noticed, fashion isn't the main theme of my little blog here. While I will continue to attend fashion conferences, I plan on sneaking more events like Blog Elevated into the mix. There were a variety of bloggers in attendance, and the sessions were so amazing and helpful in multiple aspects of my blog – I really want to go through my notes already!
The event was sponsored by Imperial Sugar and Kroger. Technically I should have included this as the "day one" outfit – but Thursday night was more of a mixer than an event. I registered, met a few people, exchanged cards, made lip scrubs with Imperial Sugar, and exchanged more cards!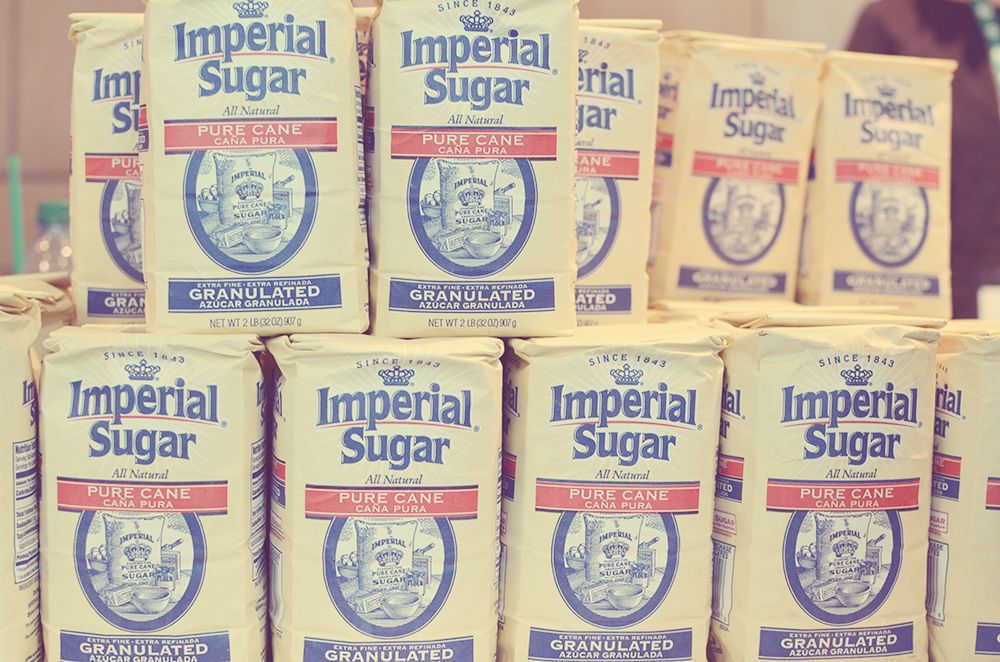 Growing up in Sugar Land [original Imperial Sugar Factory!] automatically makes me feel connected with this company. 🙂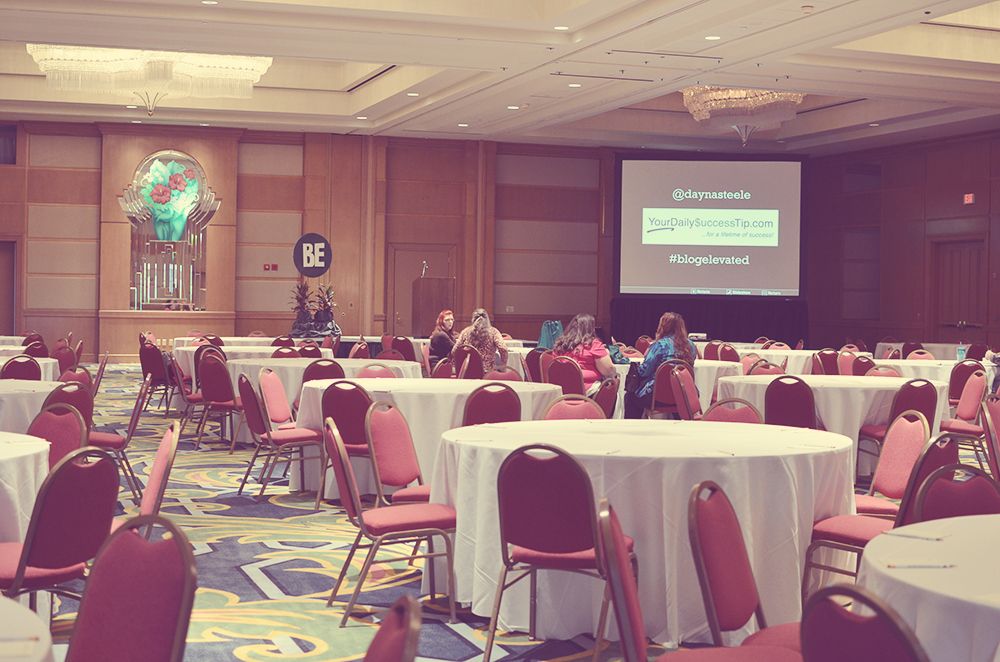 These seats were all filled up by the time Day One began.
Dayna Steele is hilarious! She was a popular Houston DJ [with amazing groupie stories] now blogger. Such a great opener. For a full list of conference speakers click here. I can't even begin to choose my favorites – so many!
[Okay, The Ostroms were pretty rad!]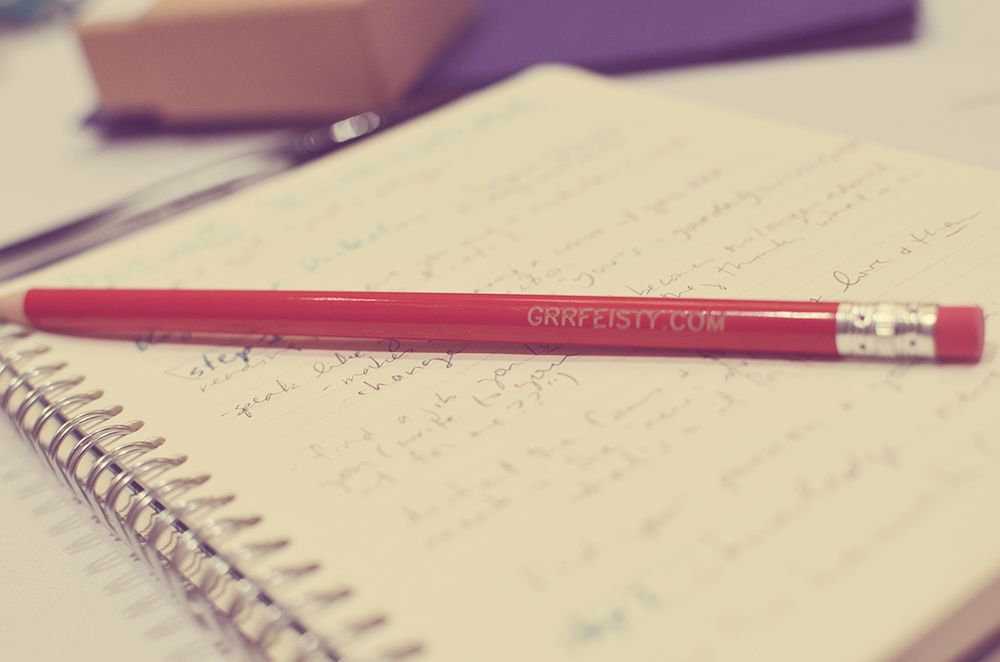 Like I said, I took loads of notes…and tried handing out my grrfeisty.com pencils whenever different attendees sat nearby. I was a pencil pusher! 🙂 Everyone was more than happy to exchange biz cards, so I have a lovely collection for stalking of those!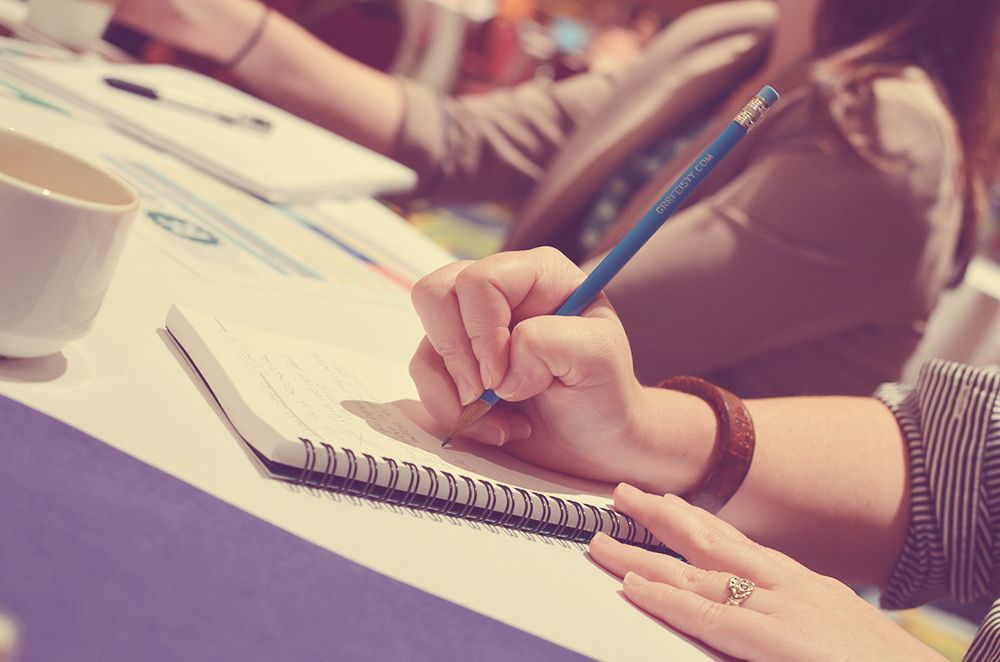 Liz started using hers right away. High five!
Kiki got creative with her pencils. 🙂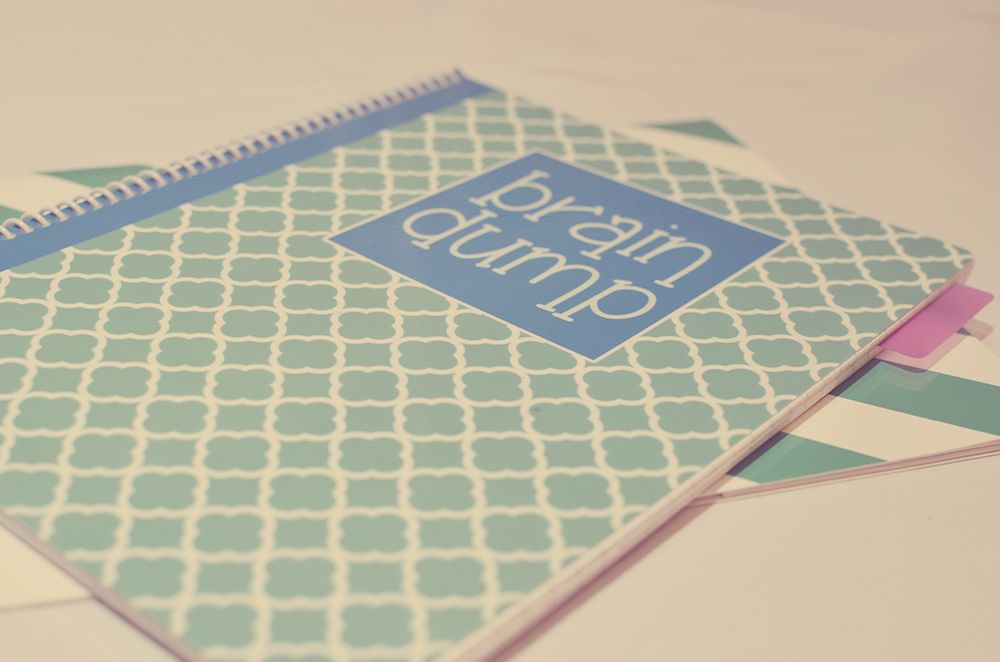 I definitely eyeballed Janet's "school supplies" – from her own shop: Paper and Spark!
Though we did have breaks and "study hall," this is the closest I got to going outside. Copying notes, networking, and getting a bite to eat are pretty time consuming! I stayed indoors for almost 48 hours! But so much information has been stuffed into my head and notebook, that I don't regret it one bit. I live an hour away from Galveston – I will enjoy the sweet city some other time. 🙂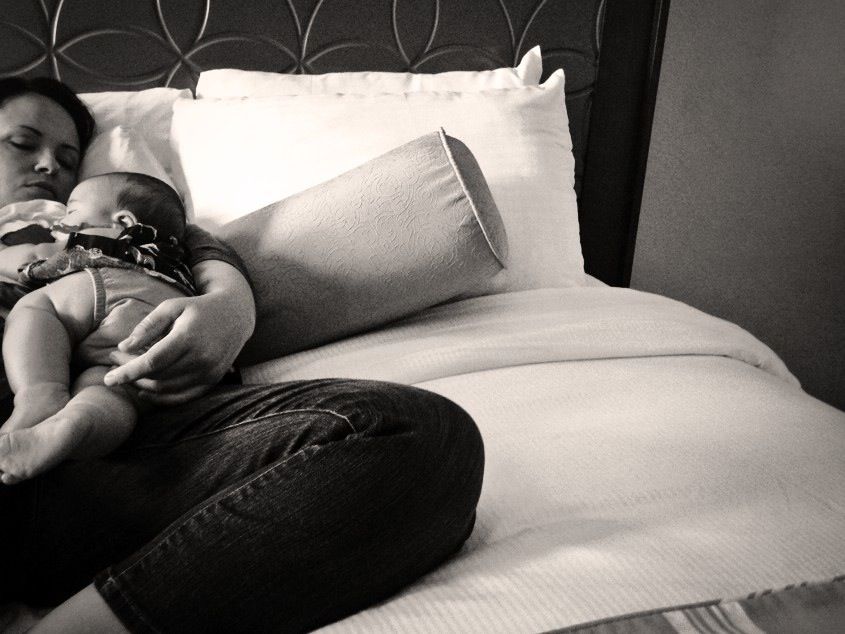 Busted napping during a break. [Kiki and baby – my roommates!]
Day one ended with a cocktail party. I gave myself a brain break, and good thing, too! Kroger threw an amazing party! There were snacks, wine, free manicures, free makeup, and free hairstyling. Seriously??? The swag bags were amazing, too! Hygiene products out the wazoo. Anyone that skipped the event definitely missed out!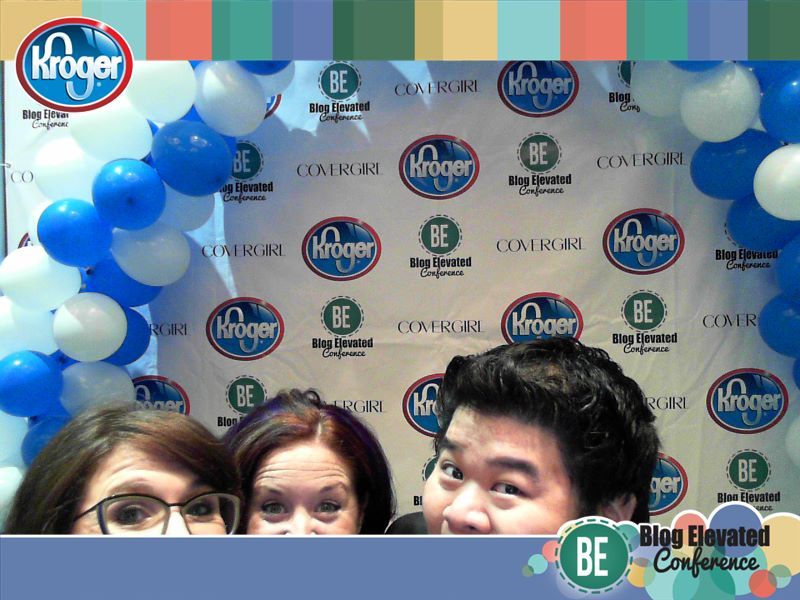 Rachel, Eric, and I had a hard time taking a close up photo while keeping me in the frame [see: short people problems], so they crouched down and took a shorty pic. This was one of the funniest moments of the conference. HA.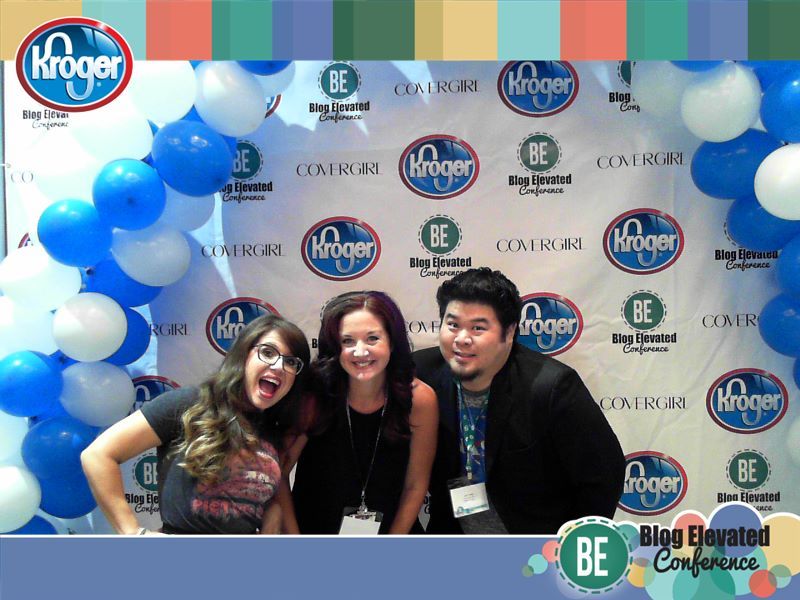 Okay, here's a normal shot – kind of. They still crouched. Too sweet. Also, tell me to close my mouth next year. 🙂
* * *
Day TWO [photo taken afterwards at dinner]
Banana Republic polka dot top // black cardie // hourglass necklace via sassy steals // ModCloth skirt and booties // Bonlook glasses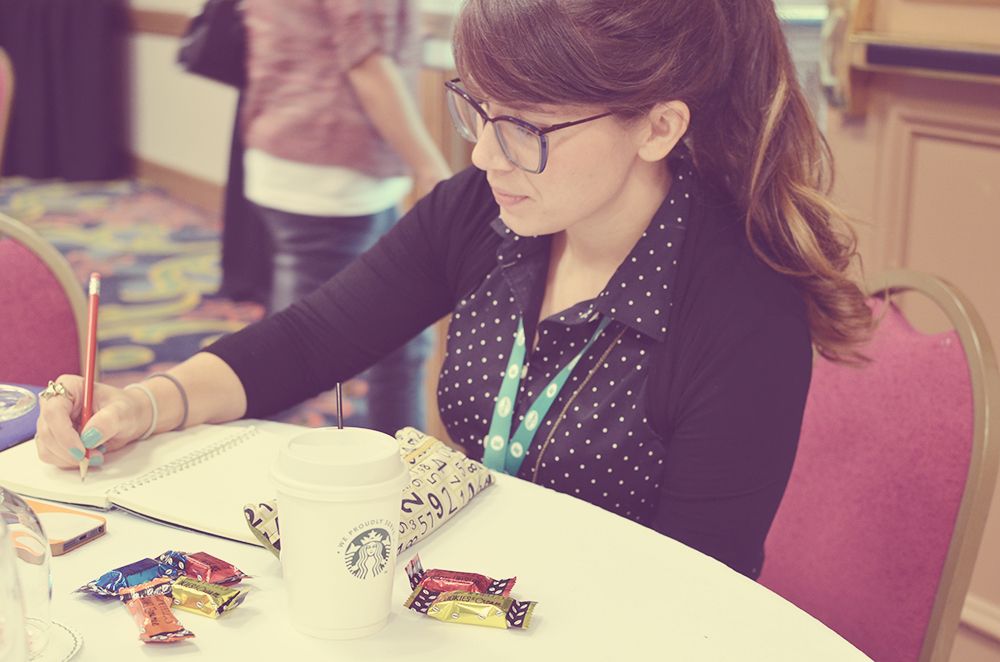 Day two consisted of a lot more breakout sessions, which is equivalent to a lot more notes. I love taking notes. Someone at work actually complimented my skills. [Is that brag-worthy? Probably not…#nerd].
Speaking of nerd! The Marketing Chicks approached me because they thought I was the real-life version of their logo. So cool!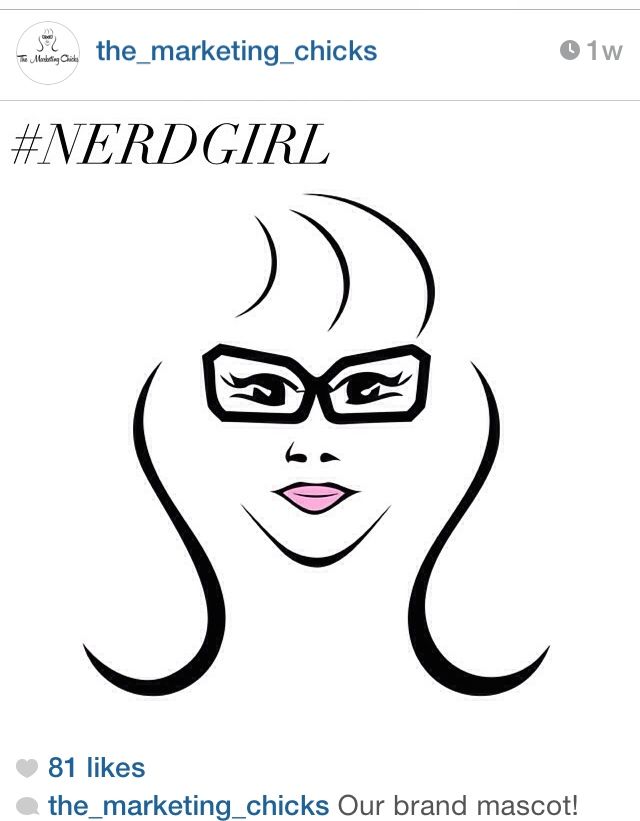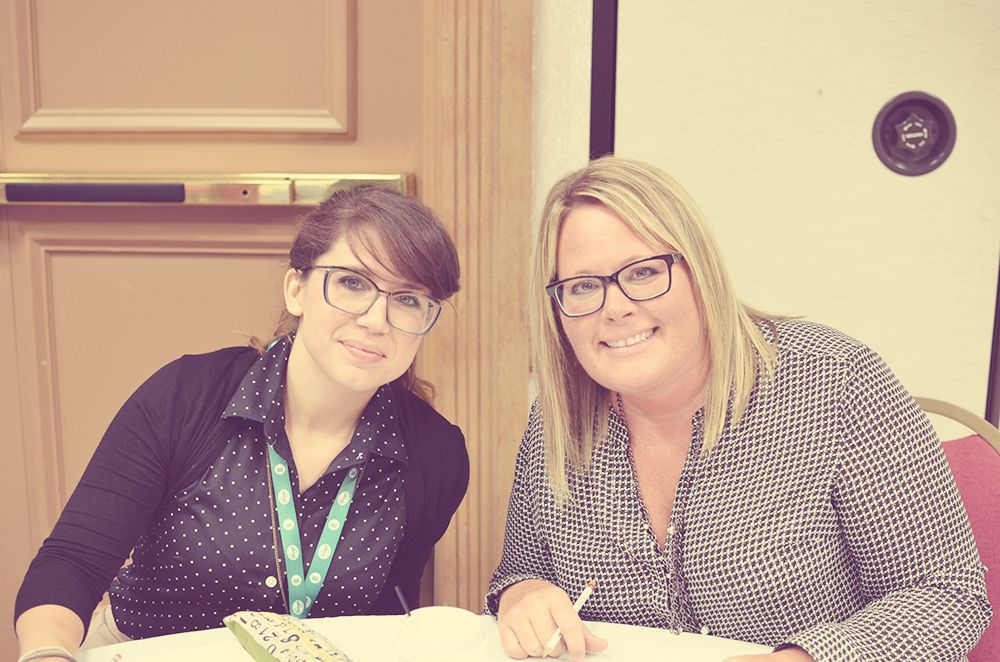 Kelly of Live, Laugh, Rowe asked me to help her with some photos. I got some free chocolate out of it! 🙂 [see above photo]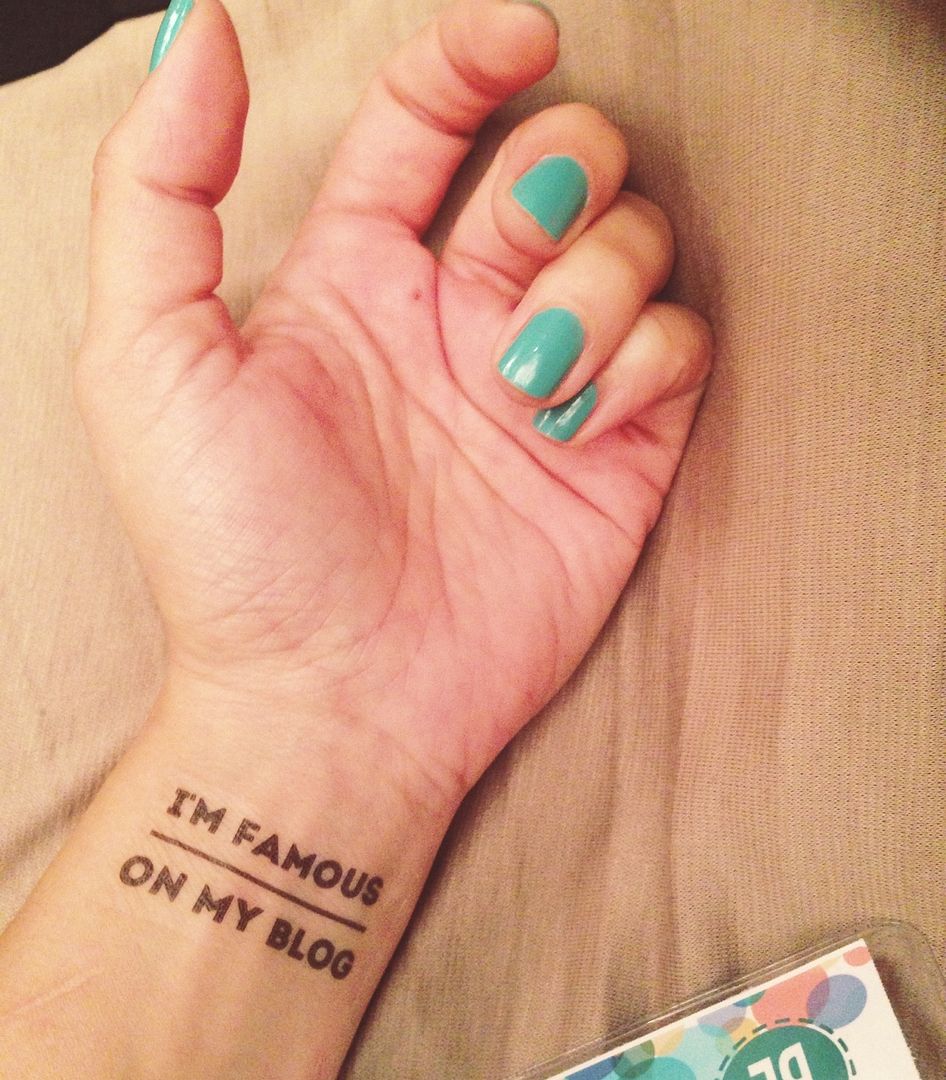 Bree was handing out this temporary tattoo with her biz card. Definitely beat my freebie pencil. This is so cool!! Everyone wanted one. 🙂
Sessions I attended:
Blog Like a Rockstar
Brands to Bloggers
Blogger's Guide to E-books
30 Easy Changes for Giant Growth
[[ 15 minute Ahalogy consultation re: Pinterest]]
Giving Yourself a Raise
Pricing For Your Worth
Facebook is not Dead [how to grow your page]
Representing Brands with Style
Use Your Blog to Change the World
[[and a few of my friends let me copy the notes from the breakout sessions I missed!]]
I can't wait to implement/tweak things around here! From Thursday night to Saturday evening my brain was filled with bloggy goodness. Great hangs, sweet sponsors, and an amazing event all make for a wonderfully productive weekend, wouldn't you say?
xoxo