Welcome! Other posts you might enjoy are in the Pets and Animals subcategory of my blog!
Looking for more DIY treats?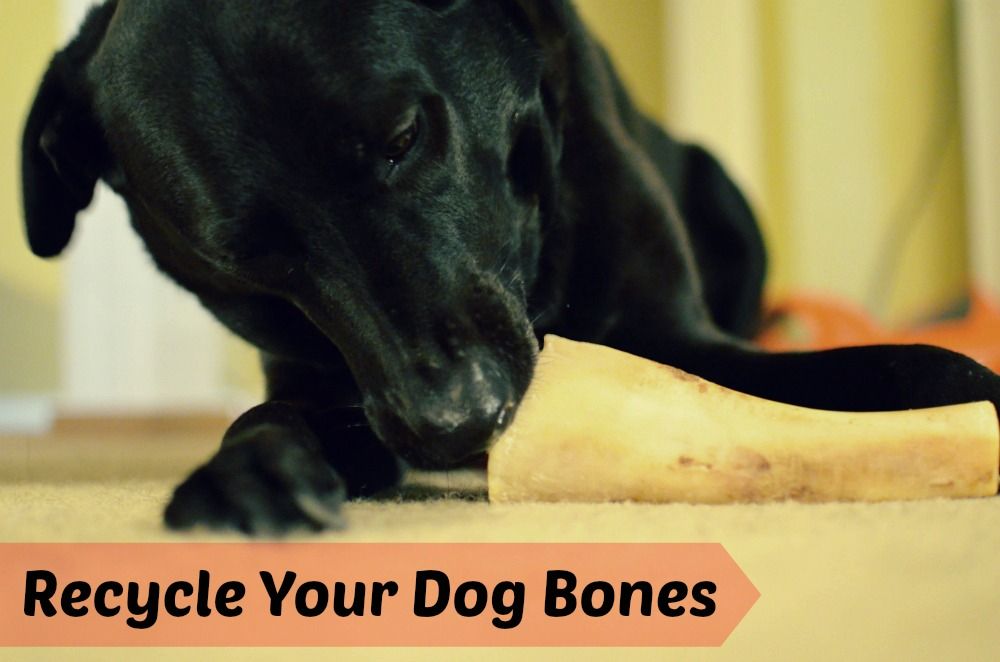 When I go to the grocery store, I almost always want to bring home a treat for my fur babies. Sam is a bit older, so I tend to stay away from raw hide – it messes with his poor little tummy. And because both of my dogs are well over 90 pounds, most toys don't last long. If they do withstand all the tugs and pulls, the dogs get bored. Their favorite treat are these filled bones, which, depending on where you purchase them, and what size, cost between $8-$15. Even once Sam and Osa have licked the filling clean, they'll gnaw on the bones for ages – which is a huge plus for keeping the plaque off their teeth! That's how I decided to start reusing the old dog bones by refilling them.
Here's the part where you say, "Thank you, Captain Obvious!"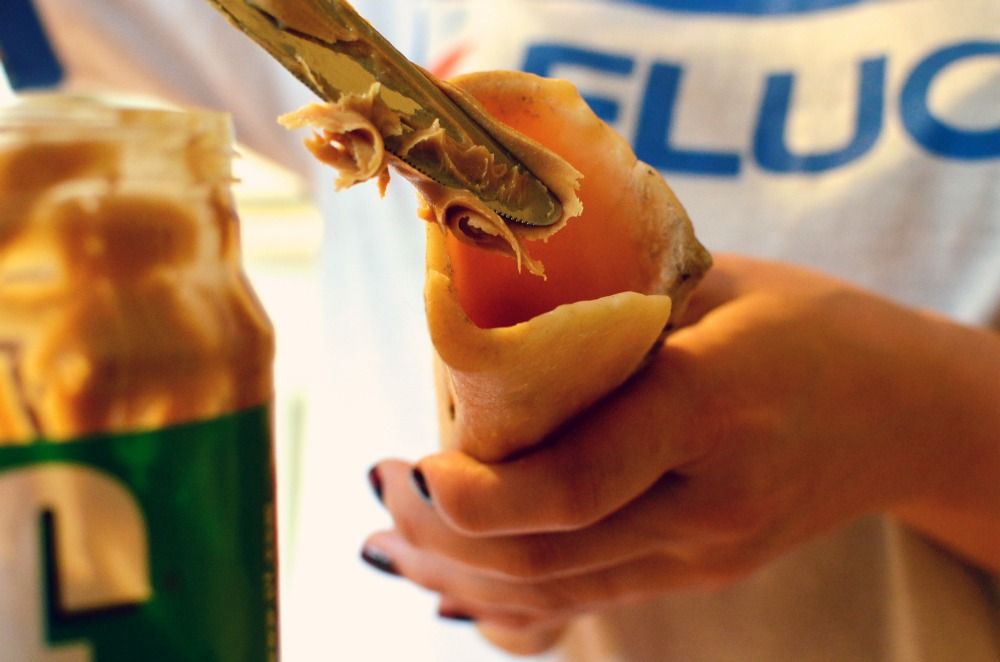 Instead of continuing to buy these bones over and over and over [seriously, my dogs leave them all over the house], I started re-filling them with peanut butter! And just to extend the amount of time it takes to clean out the yummy filling, I put the bones in the freezer for a couple hours [especially since my last tutorial on dog treats proved that frozen goodies are a hit! Updated/Similar tutorial here.]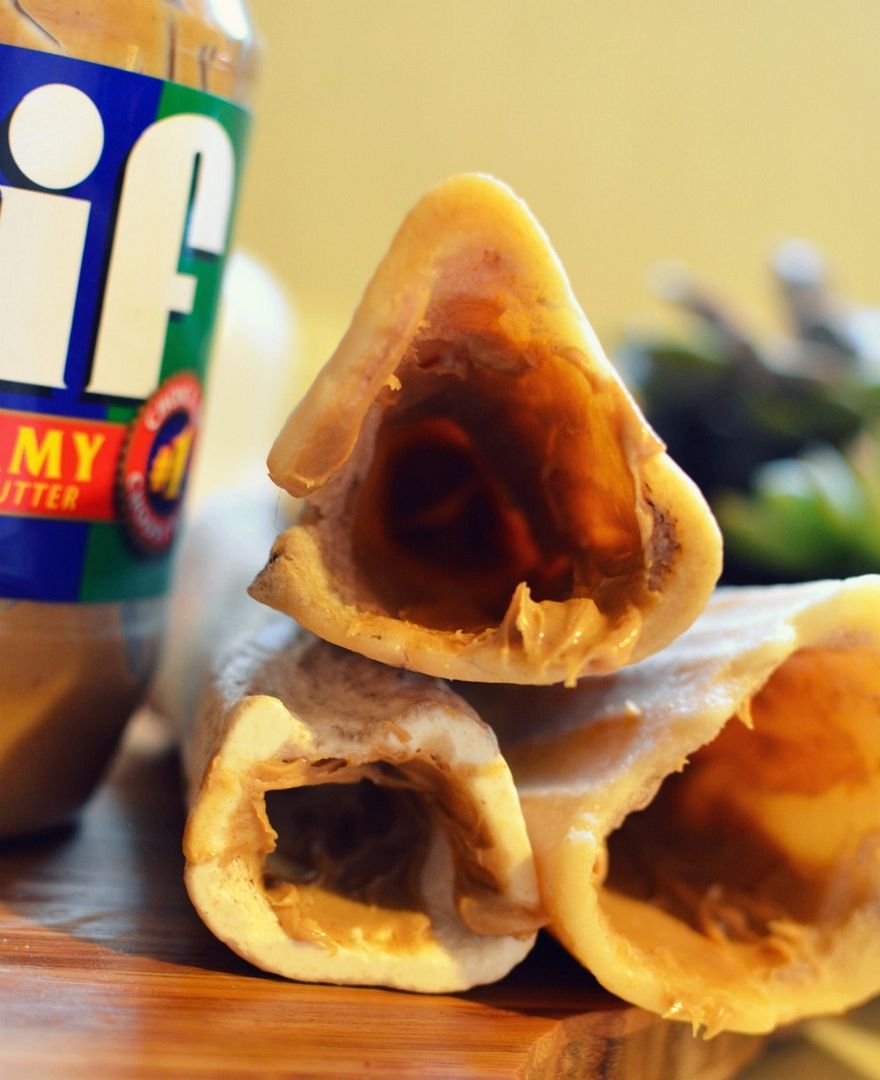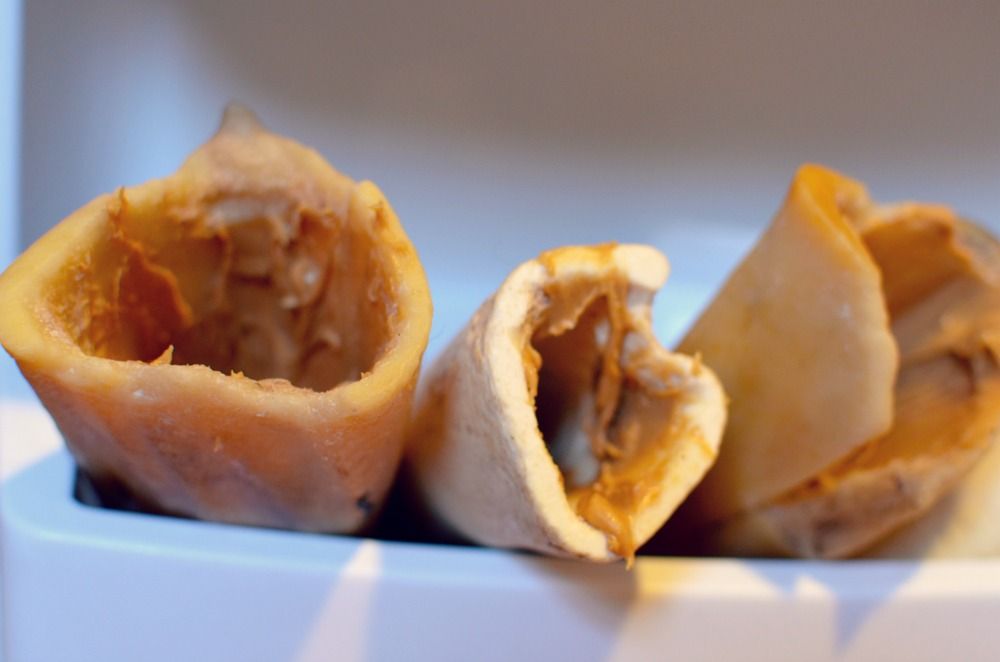 Put a few paper towels or a plastic bag under the bones so you don't get peanutbutter stuck in your freezer. 🙂
A few tips:
–Don't fill the bones too much, unless you want little pig-dogs. 🙂 But make sure to slather at least a knife-full into either end.
-If your dogs get anxious or start begging while you are working, give them a couple treats with a bit of PB and send them on their merry way. Sam and Osa waited in the other room until they forgot. 🙂
–Label the jar you are using for the animals…you don't want bone germs and dog cooties in your next pb&j!
–Instead of peanut butter, use yogurt! Or even the concoction I used on my previous frozen treats.
These bones are perfect for a warm day, a little appreciation treat, or if you want your fur babies entertained for a while when you leave the house. They definitely love them…and you! 🙂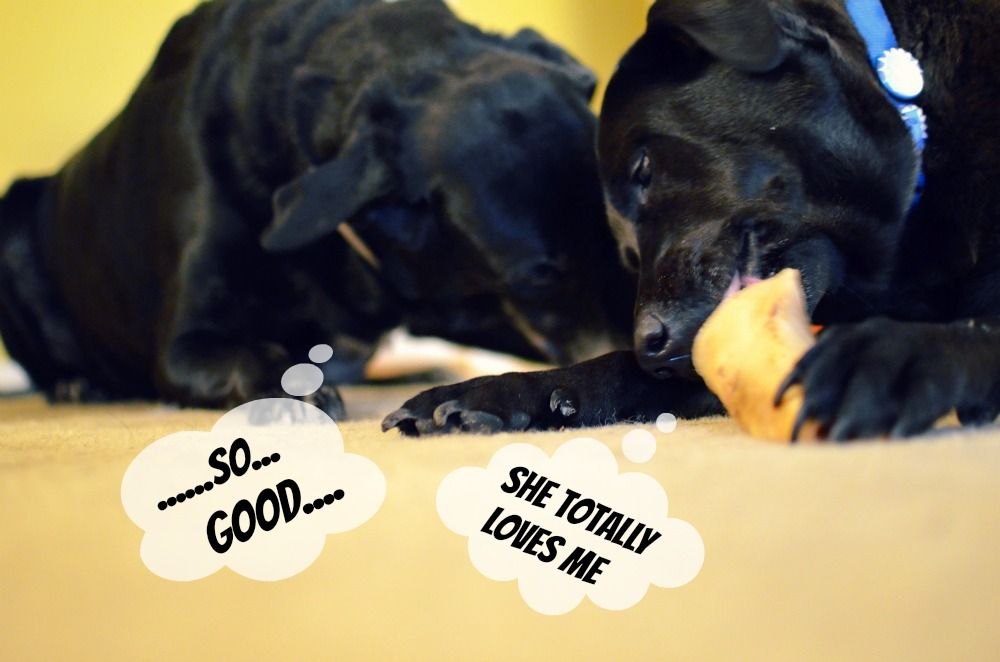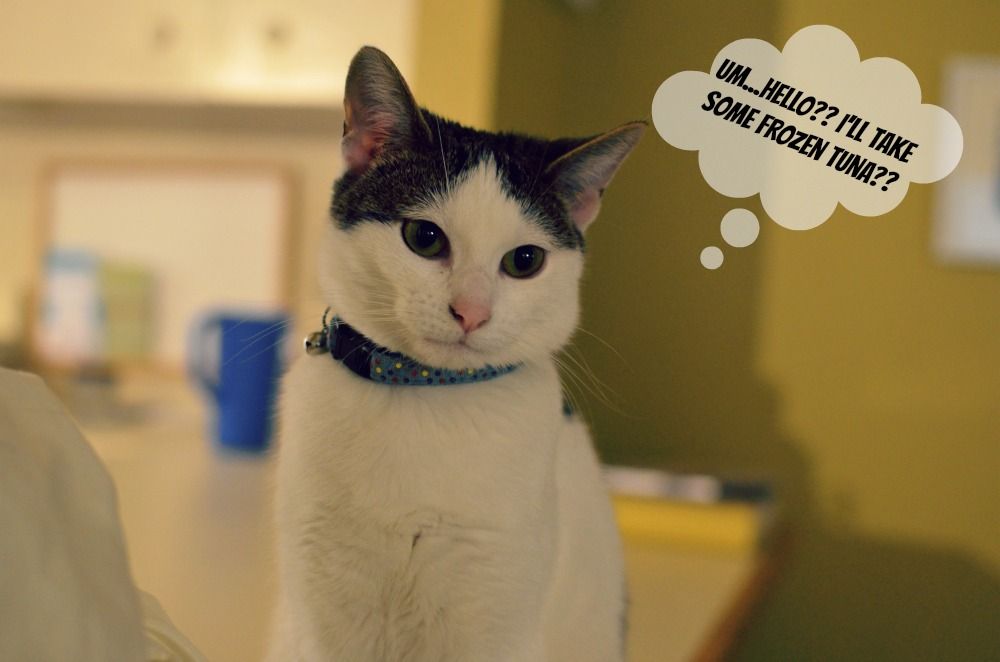 Now to work on some kitty cat treats…any ideas? 🙂
I appreciate your visit to my little corner of the web! Catch more animal-related posts [and more!] across other platforms:
Instagram  //  Twitter  //  Facebook
xoxo
This post contains affiliate links.