I love dogs. But I am not an expert and I am not a whisperer. Somewhere along the way, I led people to believe this. Yes, I can train my own animals to do certain things…but with time and patience anyone can. What I can't do is read their minds. Oh how i wish I knew what was going through those cute little furry heads when they do something crazy or silly.
Tonight, Daniel and I met with a dog trainer because last week…was pretty rough. Let me start from the "beginning."
Most of you know the story of Osa, but this is not about her very beginnings [although they definitely shaped her into who she is today]. This is about the beginning of her change.
I've been keeping a secret: Since mid-March, Daniel and I have been struggling with Osa. All of a sudden she is an aggressive dog [towards some other dogs]. Daniel and I have been trying new methods and techniques, but after the last 2 attacks, I was traumatized. This many tears have not been shed since Daniel was hospitalized in 2009.
I felt ashamed and embarrassed that this was my Osa. Where did it come from? What was the trigger? Do we need to think about adoption?? –cue sobbing- What if we have to put her down?? –cue breakdown- Both Mya and Buster were injured – and Buster needed stitches. Was this all my fault?? Should I have left tiny little Osa in the road all those years ago?? Oh, the tears.
Our vet recommended a trainer. I was skeptical because I considered daniel and myself pretty good at teaching our dogs. And then I was scared because the possible-trainer said she might have to refer us to a behavior therapist, depending on the issue. Everything worked out. She said this was definitely something she could handle. YES.
We met Osa's trainer tonight. Having an outside observer is the best thing we could have done. She showed us things about Osa we never realized. For example? My "simple" dog is oh-so-smart. Abby noticed things that may have led up to the events that started a couple months ago. She analyzed Osa's behavior and what we shared about each incident. In every case, there was a "resource," a type of "trigger."
What we have concluded: Osa is an anxious dog. And she feels like she needs to take care of us – enforce the things we request of other dogs. She needs control. It's true! And anxiety mixed with our commands, loud situations [barking, noise levels, yelling], only makes things worse. "Well if they're not going to do anything about that non-stop barking, I will."
I feel such relief that someone is hopeful. Osa will never revert to being her goofy old self…but we know what to watch out for and which situations to avoid. We are back to kenneling her in our absence and have purchased a muzzle for certain situations. It's been about 4 or 5 days of muzzle training now…and she's fine. Barely reacts anymore.
I am sad that things have to change…I am sad that some people see her differently. But I am also hopeful. I get to keep my Osa, and rediscover how amazing she can be.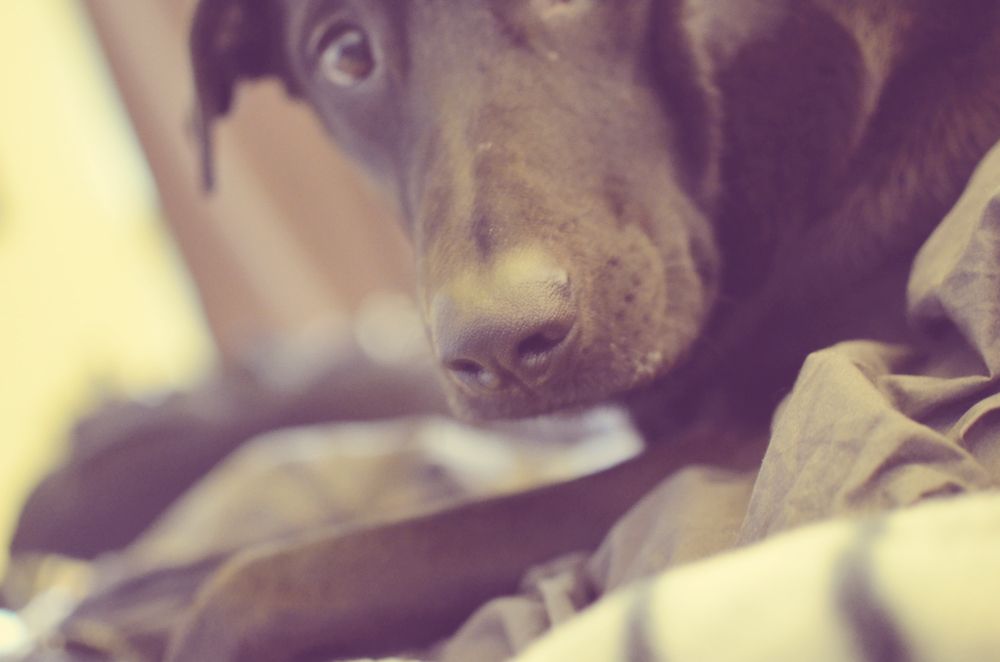 What would you do in this situation? What have you done in this situation?
xoxo