Surprise, surprise, I am posting about this dang puppy. 🙂
If you follow me via
Twitter
,
Instagram
,
Vine
, or Facebook….all you have seen in the past 24 hours is PUPPY. A friend/co-worker of mine saved this puppers when she ran into the building yesterday morning. My dearest friend
Maria
picked her up from my work and puppysat all day – what a GEM.
She and I bathed little nameless pup – and oh geez. I'm not sure if she's ever experienced a bath before, if the water was too cold, or if it stung her raw skin [allergies? dry skin?], but she screamed bloody murder! The neighbors probably thought we were having puppy stew for dinner.
Then we slathered her up in coconut oil, because MMMM puppy stew with a dash of coconut?! her poor skin is so dry!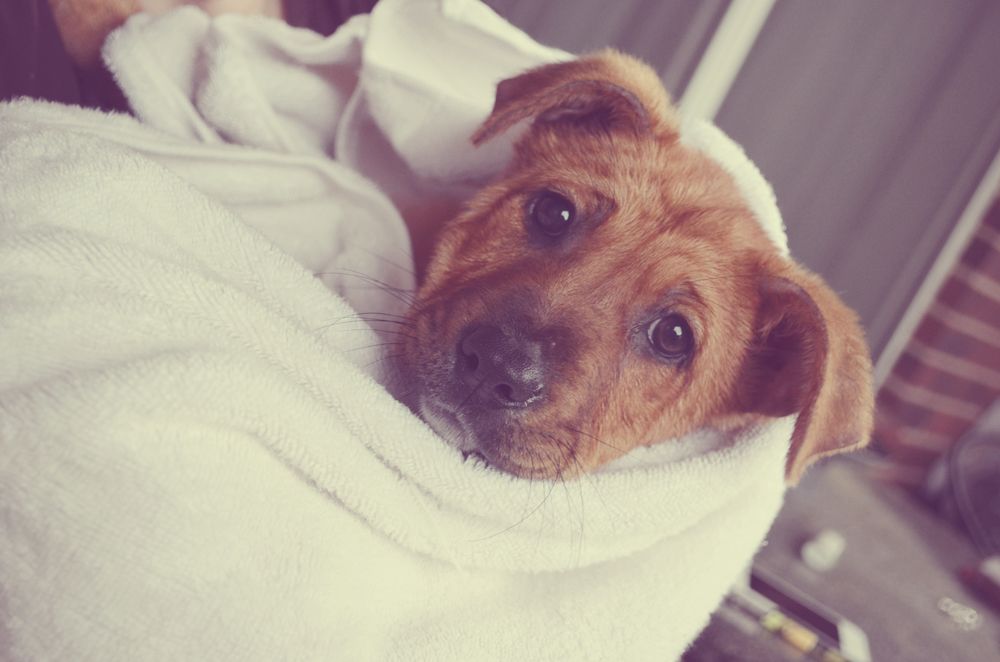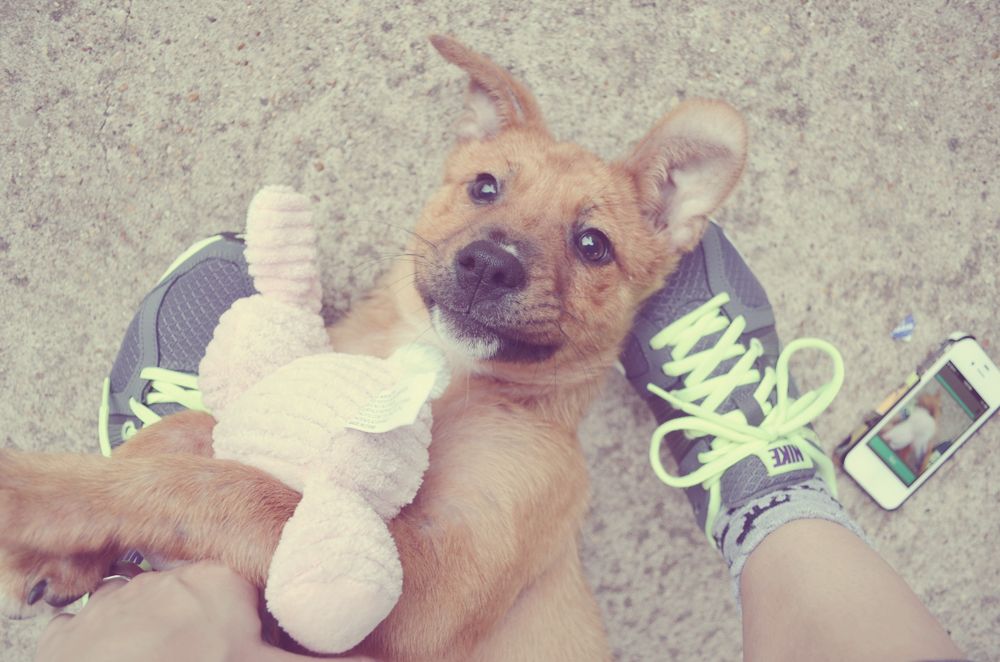 I had my jeans rolled up from bathing her – don't judge! 🙂
Daniel and I currently live with 3 dogs. This one seems like she's going to be kinda big…and I'm not sure we could afford to feed another large dog. Oh, how I want to keep her.
When she passed out on my belly last night, my heart kind of melted.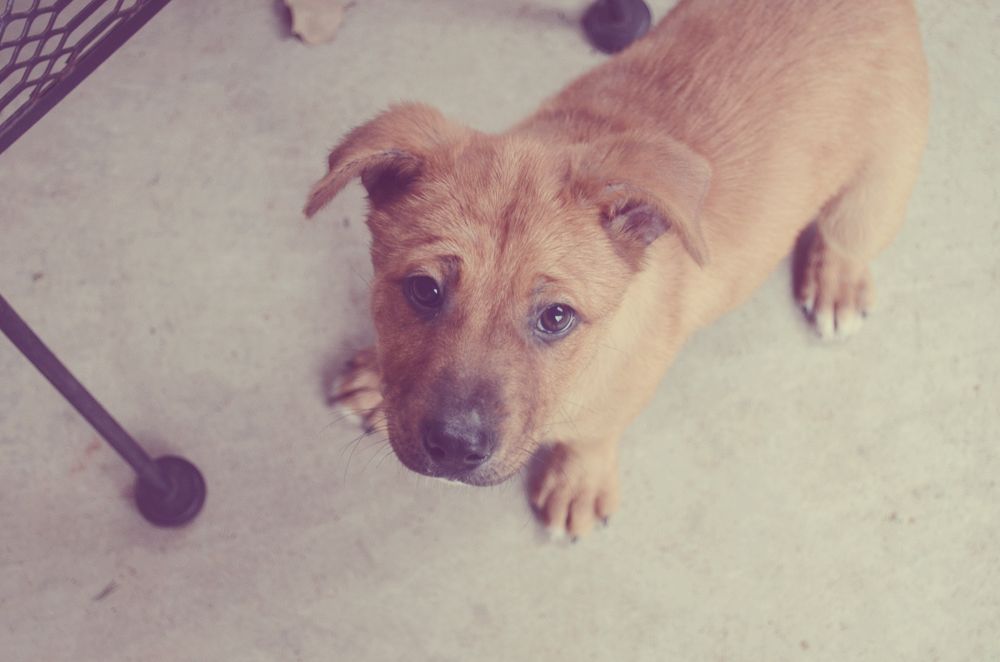 Maybe one day I can open/run a doggie daycare/shelter. For now I just hope I can find her a home soon. Le sigh.
What a sweetheart.
xoxo