Planning a "last minute" wedding has definitely been a process. I read somewhere that it's 80% money and 20% decisions…not so sure about that. I mean, yes, it's mostly money…but in my head…it's almost been equal parts thinking/decision-making vs costs. Yeesh.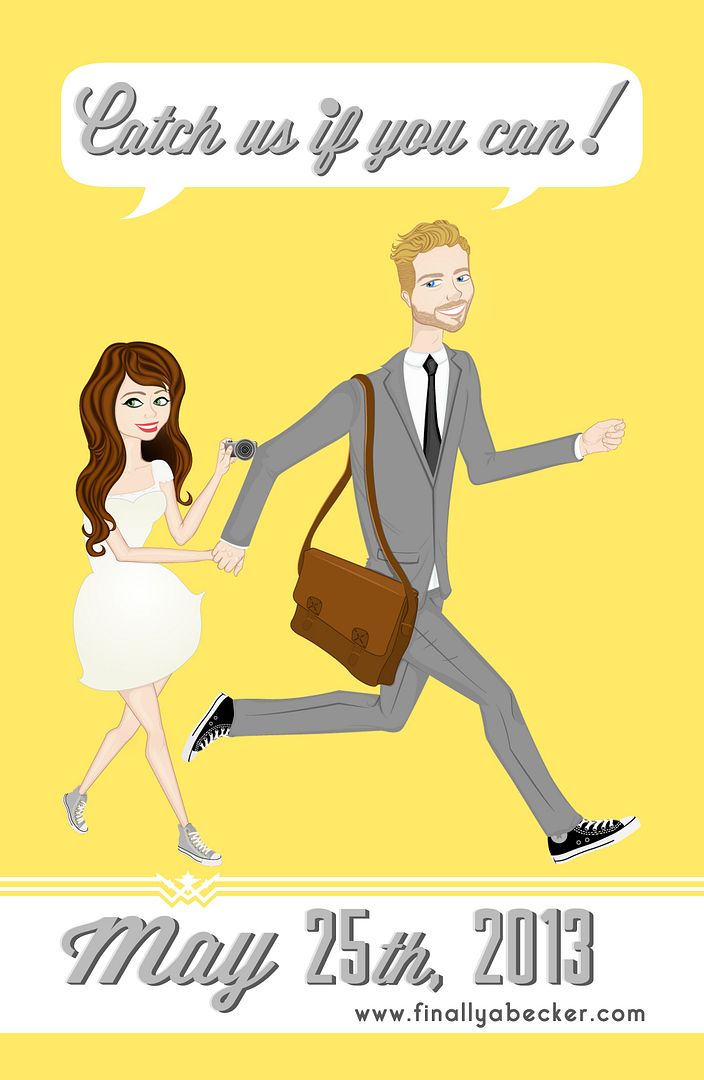 I am so thankful for my family and my soon-to-be-family for all of their input and help so far. As well as friends who have helped with all that "20%" decision-making. haha 🙂
Also? Victoria from This Coffee Flavored Life and Batzy Rockshop on Etsy. I'm so glad we decided to go with an illustrated Save the Date…her work is so perfect [the banner above is her work as well!].
Things are coming along! And my upcoming Spring Break will be the cake-testing, hair-trial[ing], decor planning, all around craziness I need.
WOO!