A couple girls in my derby league always wear the coolest T-Shirts to practice. The backs or sides are cut up and knotted, and just a bit of skin is exposed, along with their sports bras. Pretty cool looking in my opinion. I decided to try it out for the first time.
[Feel free to use a more snug fitting tee, or a baggy tee. Whatever you are most comfortable with!]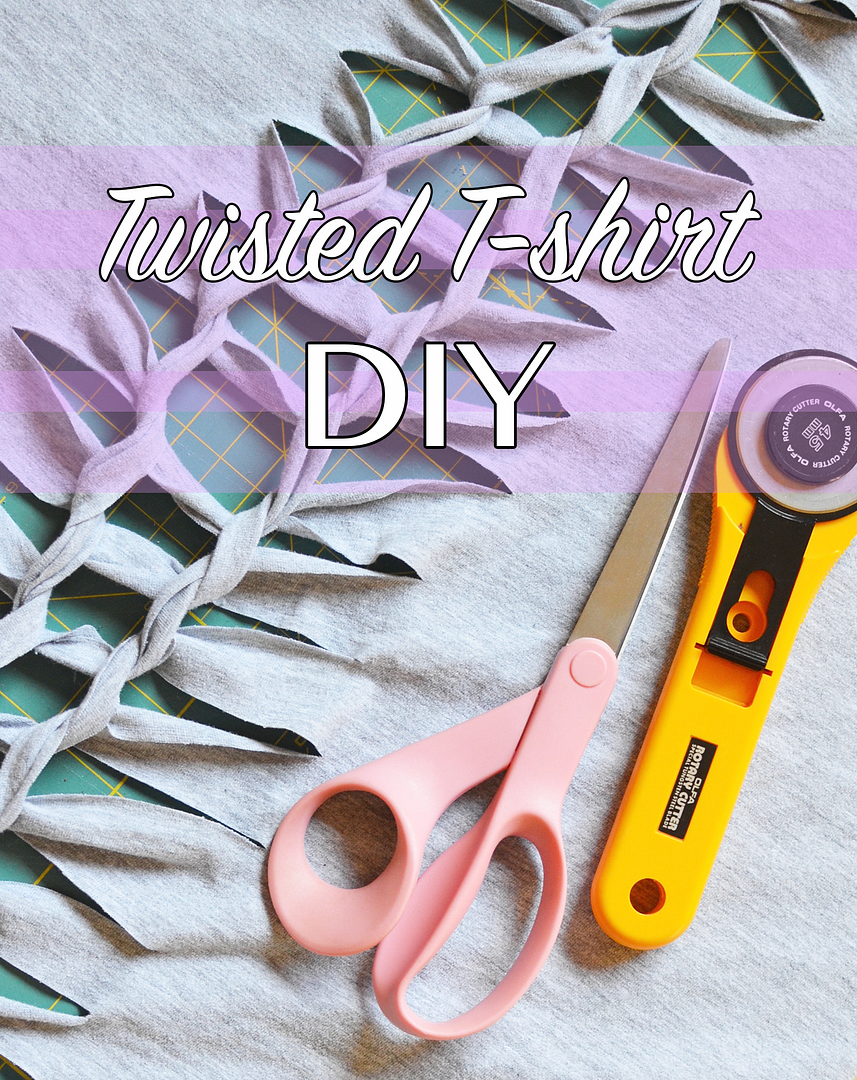 You don't need a rotary cutter, but if you have access to one it makes cutting the strips very easy!
Knotted T-shirt DIY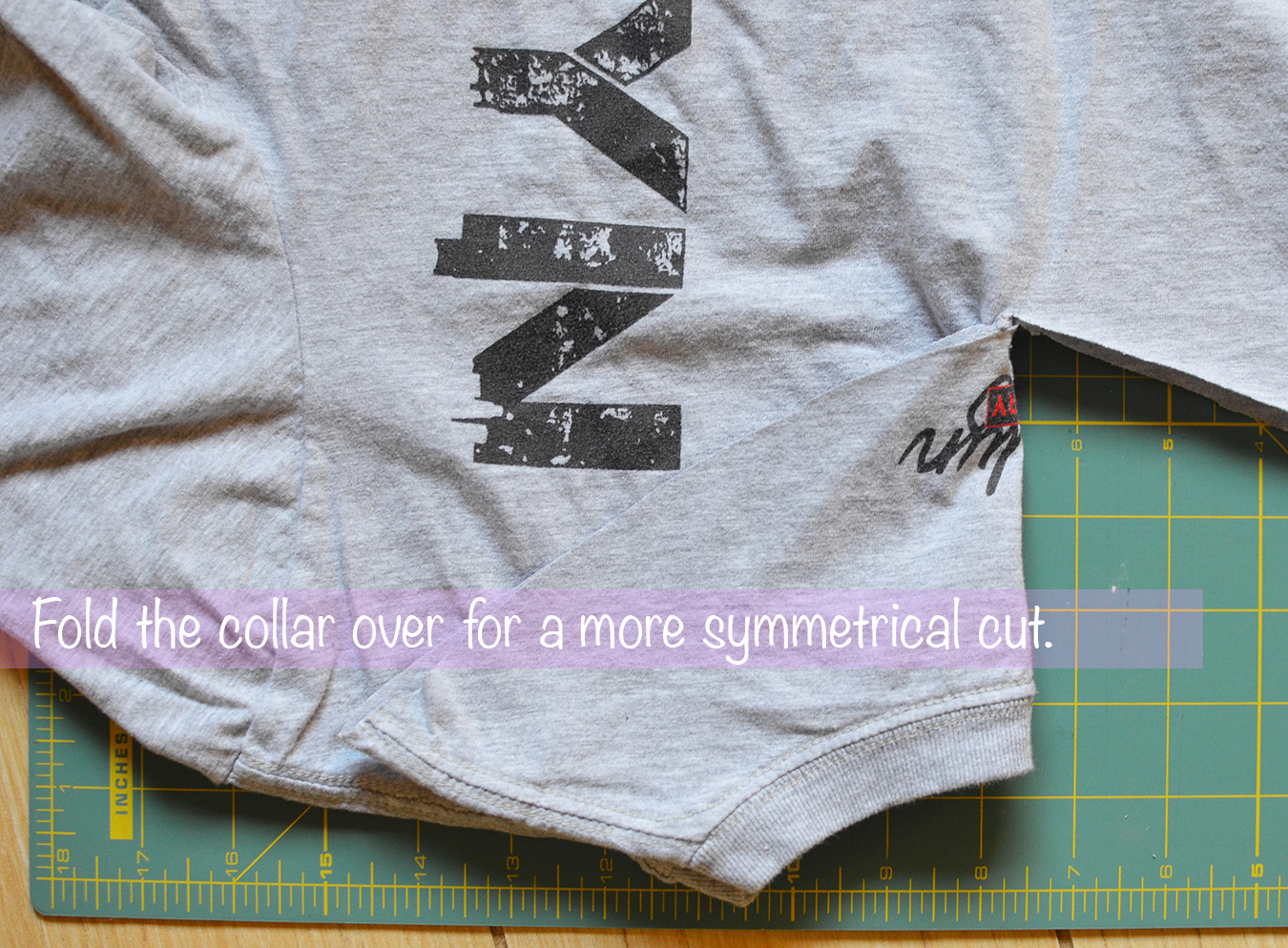 Slip the shirt over the cardboard and continue cutting strips along the back about an inch apart until you reach the bottom.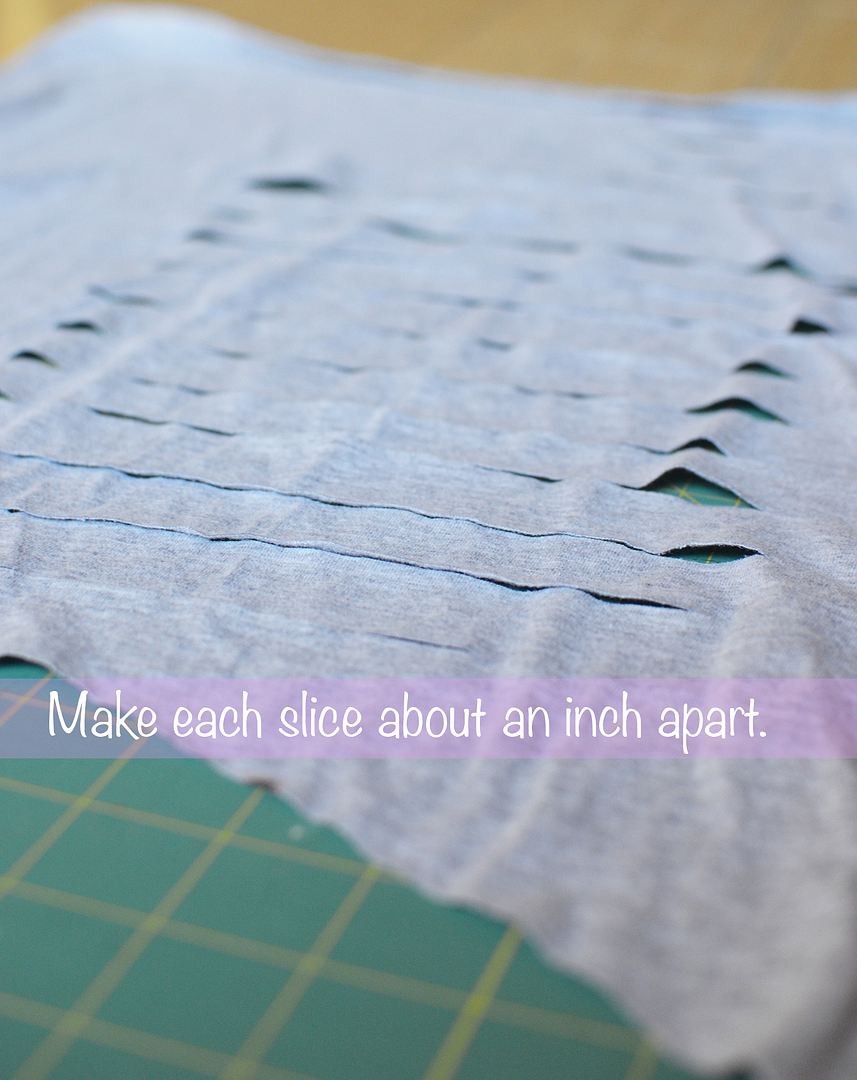 Twist the top strip once.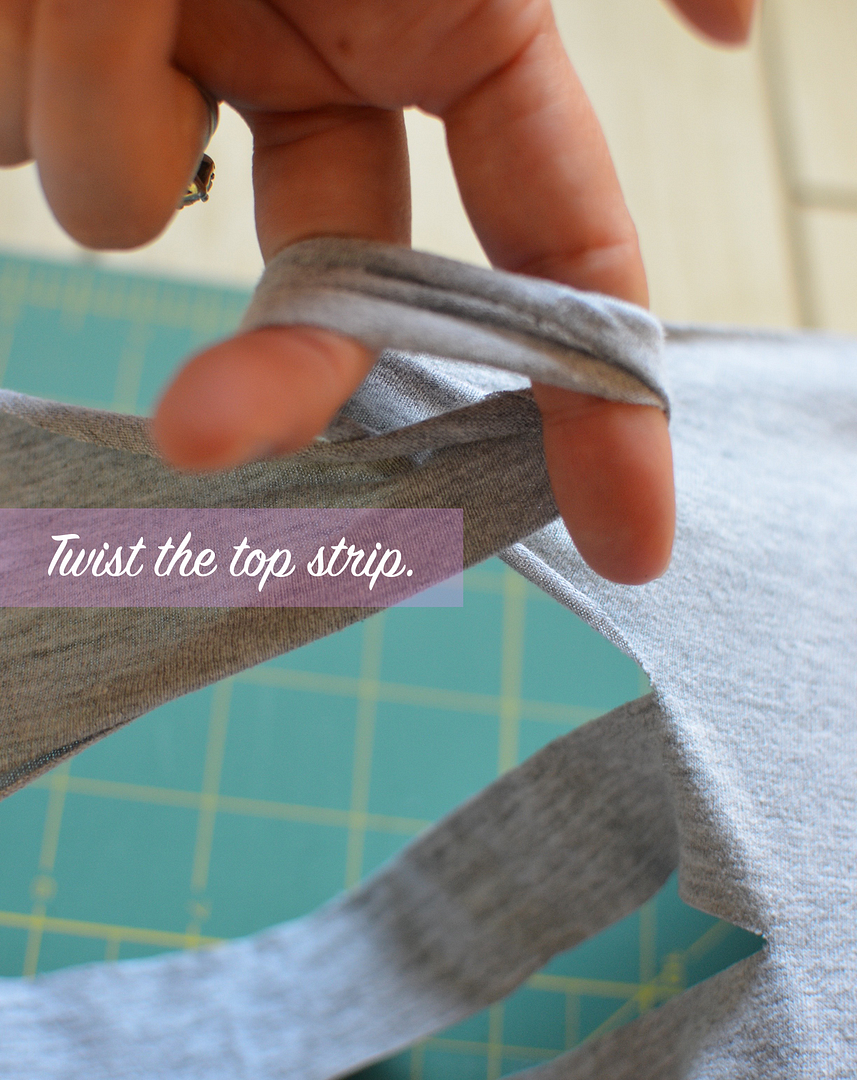 Pull the second strip through this loop. Continue this pattern until you reach the second to last strip. Do not pull the last strip through.
Cut the very bottom strip in half. You will tie these ends to the final loop. If you'd like a more secure knot, cut the excess in half [post-knot] and tie that into a knot, too.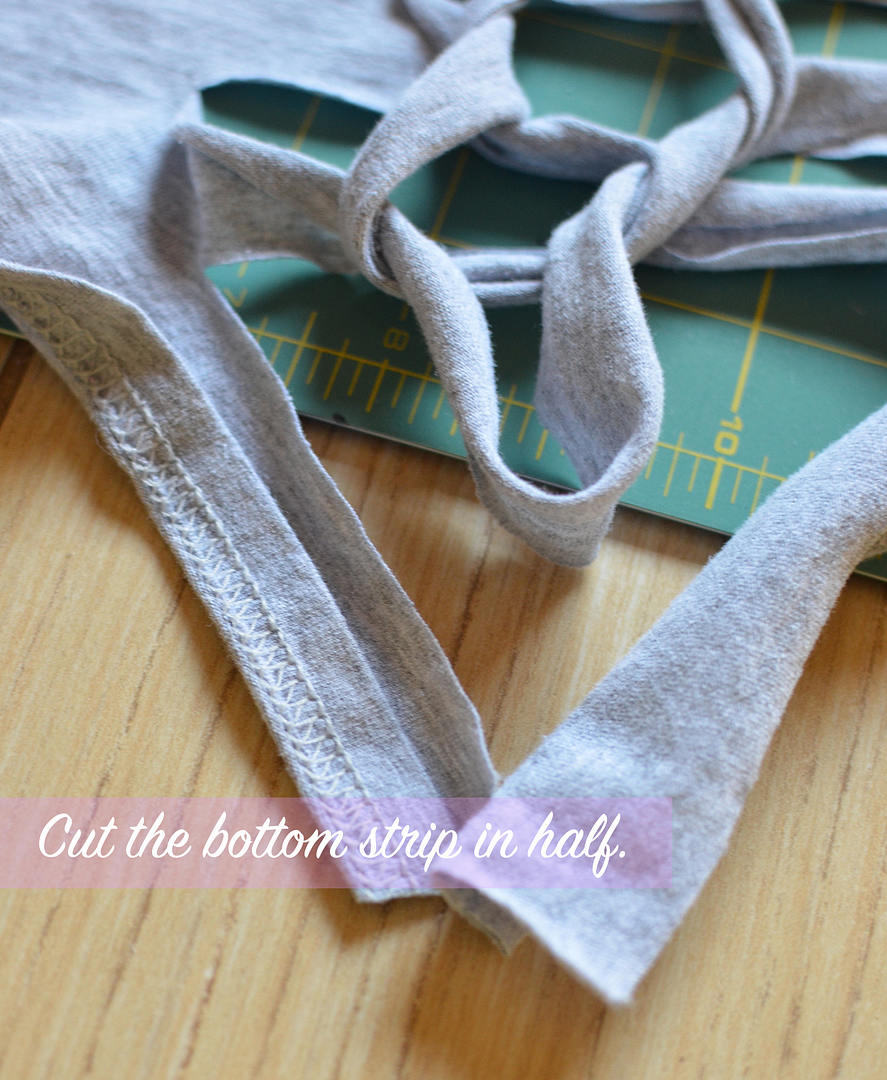 If you notice that any of your slices are uneven, feel free to correct them now.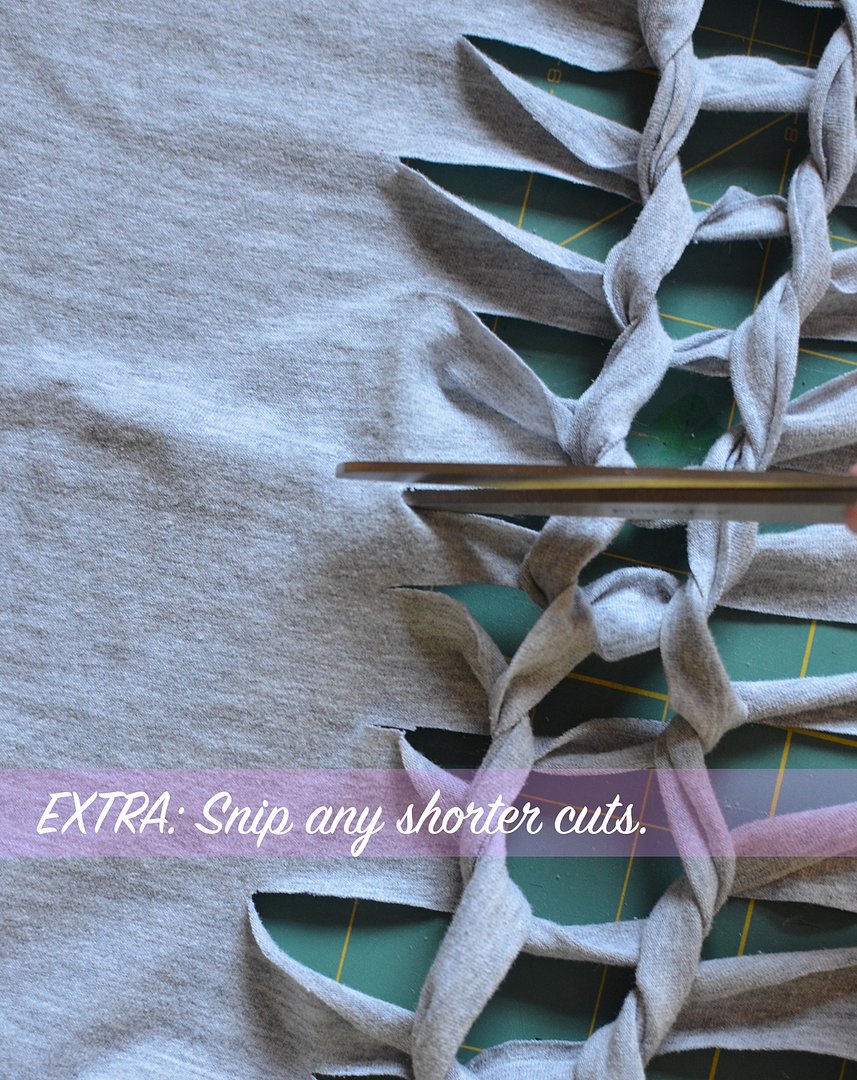 Put your sliced up shirt on and look super cute at the gym.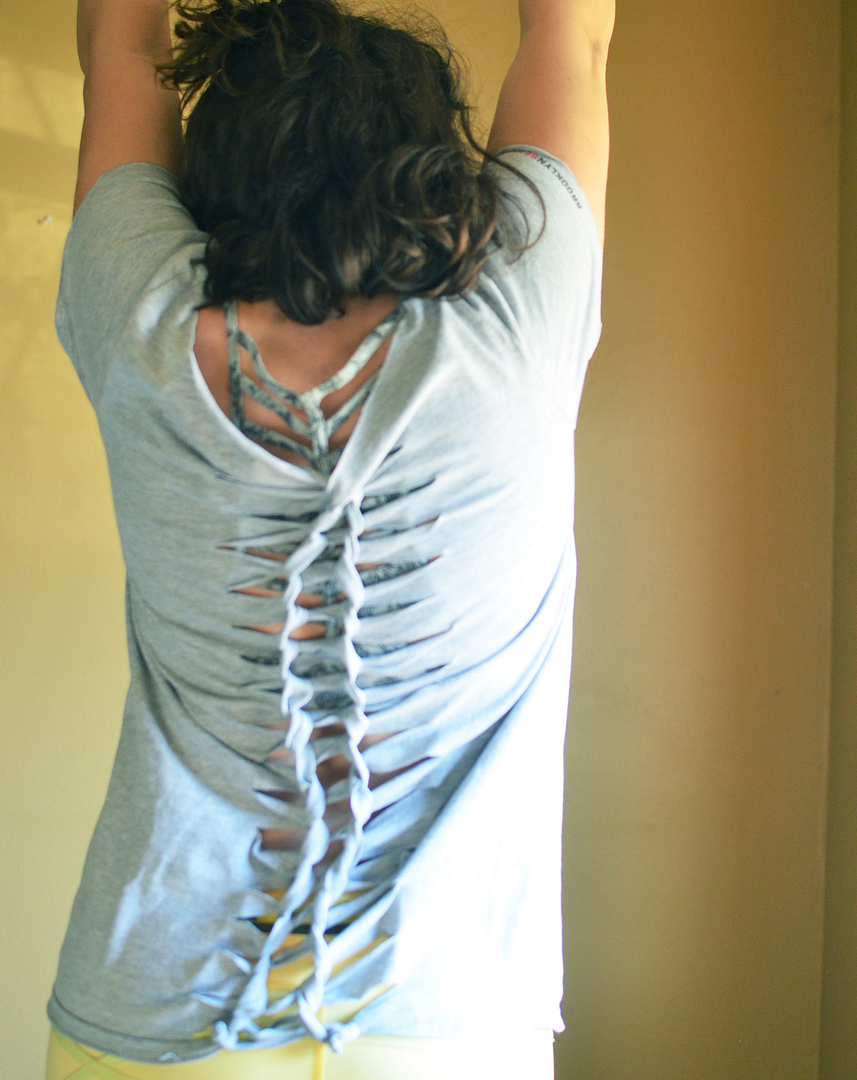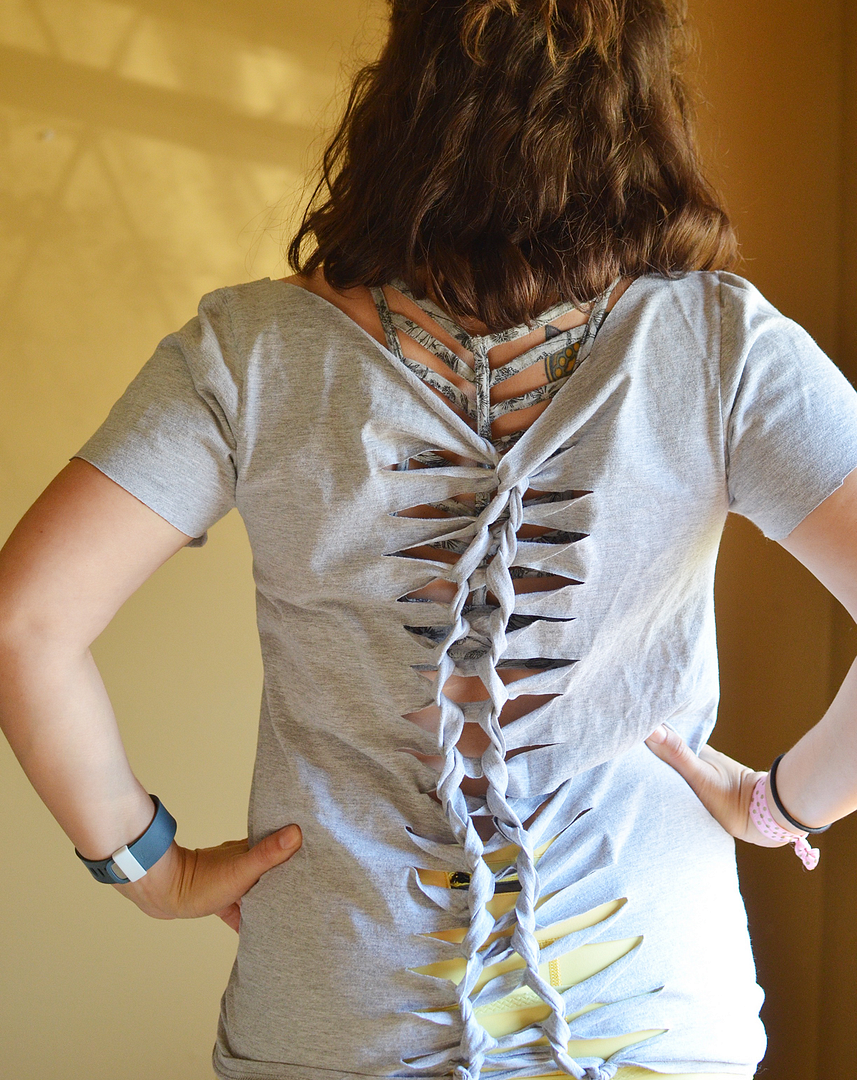 Instagram  //  Twitter  //  Facebook